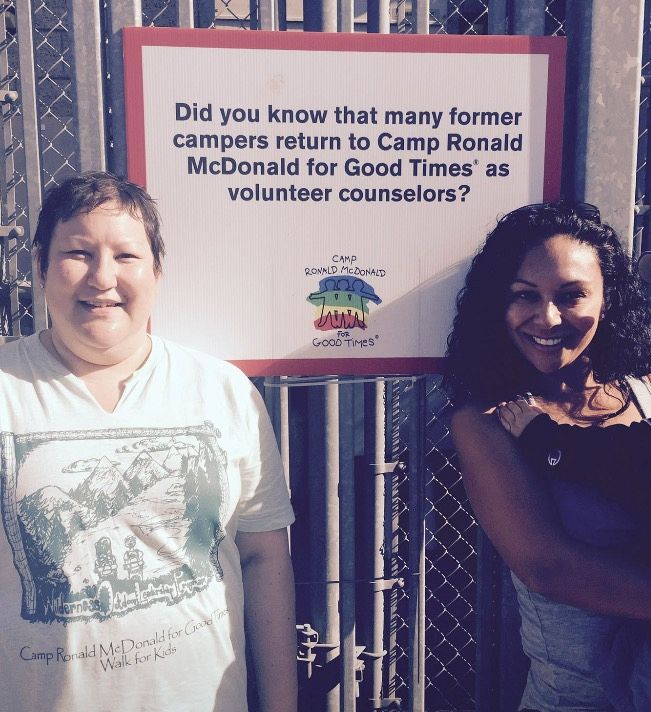 Monica "Sunkist" Sewell will never forget the day she was diagnosed with leukemia: Outside her doctor's office, the Whittier earthquake was sending tremors across Southern California.
It wasn't long before Sunkist was connected with Camp, and a special counselor named "Jolly." Hanging out with the other kids gave Sunkist courage and a new sense of confidence. "I didn't care that I didn't have a lot of hair or that I was different."
At 18, Sunkist became a counselor, herself. She was thrilled to share the support and encouragement that had given her such strength as a camper.
A few years ago, Sunkist was diagnosed with Breast Cancer. Her memories of Camp kept her positive, focused on getting healthy. She has since gone into remission and plans to stay cancer-free for the rest of her life. "Camp will always be a big part of my life — it has helped shape who I am today."