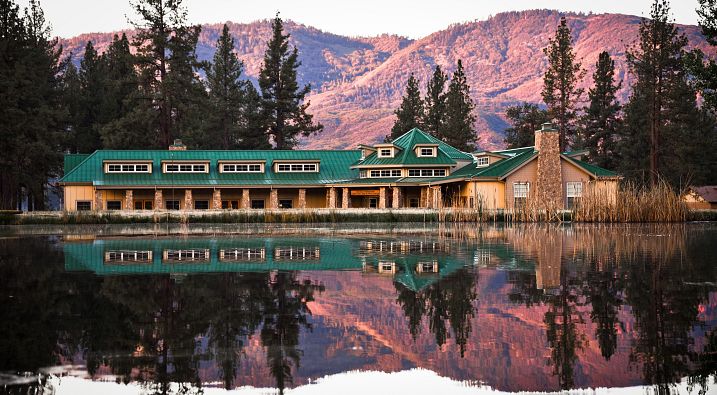 Apple Canyon Center welcomes you with the beauty and serenity of pine-filled mountains and spacious meadows. An ideal site for any successful camp, retreat or conference, Apple Canyon Center allows ample opportunity for you to play, as well as time for group development and individual reflection. We invite you to consider our unique facilities as you plan your next camp, conference, retreat or meeting.
Request to Book Camp Site:
Apple Canyon Center is available for bookings up to 9 months in advance. If you are interested in renting the camp site, please:
Review the Availability Calendar for open dates. All dates in Green are available. Days that are half green are only available for arrival or departure days.

To request booking dates or more information, please fill out the Camp Site Rental Request form.

A Camp staff member will contact you within 7 business days to discuss your booking request.
More Information:
Youth Camps and Education
Hiking, sports, arts and crafts, outdoor living skills, swimming, fishing, dance, performing arts and more provide special experiences for youth of all ages. Apple Canyon Center can be your base for creating childhood memories that will last a lifetime.
Outdoor Education
With a plethora of ecosystems for observation, Apple Canyon Center offers exceptional outdoor education opportunities.
Service Projects
At Camp, giving to others less fortunate has long been a cherished value, and we recognize that teaching this value to our youth is an important responsibility. Accordingly, we provide service projects to the larger community that benefit our camping programs for children with cancer. Our service projects and informative program presentations provide meaningful outreach opportunities to school groups, youth camps and professional retreats. Service projects can be tailored to the skills and abilities of your group. Contact Chad Edwards, Camp Director, for Boy Scout Eagle Scout and Girl Scout Gold Award Projects.
Rental Fees
The site and facilities are available to groups of 75 or more and include housing and food service. Download our "Information Packet" for a listing of fees.
Food Services
Our goal is to provide your group with the best possible food service program that will enhance your event and experience at Apple Canyon Center.
Our food service staff is committed to:
Serving the highest quality food to guests of Apple Canyon Center.
Creating an atmosphere where one can refuel the spirit as well as the body.
Accommodations
Apple Canyon Center has a variety of overnight, recreational and meeting accommodations for up to 200 people. Download our "Information Packet" for more information. View Photo Gallaries showing some of our site facilities:
AS&F Dining Hall & Activity Center
Pond Village Camper/Guest Cabin
Activiy Building
Billy Foreman Kid's Instructional Kitchen
Roosevelt Meeting Hall