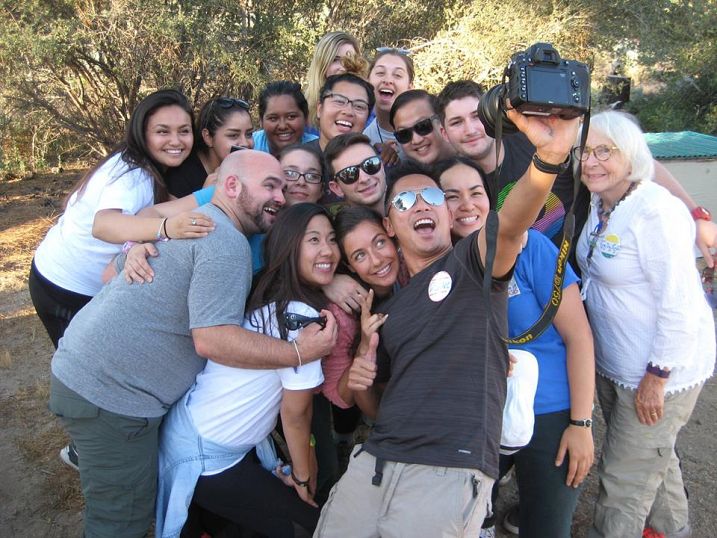 Are you interested in volunteering for Camp Ronald McDonald for Good Times?
Volunteers allow Camp Ronald McDonald for Good Times® to stretch every dollar to make the greatest impact on our campers and in return, provide a positive outlet for the community to express care and support for children and families in need.
Choose an option below:
Camp Volunteer Counselors
Our program is looking for individuals who can live in and appreciate a rustic outdoor environment and be a positive adult role model to our campers and families. To volunteer at our camp sessions and make the difference in the life of a child with cancer.
Volunter Doctors and Nurses
Help us provide the medically supervised experiences for our campers and families by being a doctor or nurse volunteer.
Event Volunteers
Throughout the year, Camp Ronald McDonald for Good Times® ® has various events to raise the much-needed funds that allow each child impacted by cancer to attend Camp cost-free.
Office Volunteers
Volunteers are needed year-round to assist with mailings, filing, data entry, telephones and more. To be part of the inner-workings of Camp, set your own daytime hours and make a difference in the life of a child.
Campsite Volunteers
Individuals, families, and organizations volunteer to spruce up and refurbish our Camp facilities in preparation for serving our campers and their families.
If you are ready to get started or have an idea for a new way to help, please click on the Get Involved button. We look forward to hearing from you!
You can read more about our COVID-19 and Health & Safety Information for Camp here.