Welcome to the
Camp at Home Portal
A one-stop resource for information on Camp's 2021 Virtual Programs!
Camp & RMHCSC have made the decision not to host in-person Spring and Summer Camps in 2021. We are committed to getting back to in-person Camp programs once we can do so safety. Until then, we will continue to provide virtual programs through Camp @ Home to keep our campers and families connected. You can read our latest COVID statement & updates
here
.
Camp @ Home Schedule:
February 27

Family Game Night
6:00 p.m.

We had a Blast!

March 8

Family Camp
Registration Opens!

We had a Blast!

March 27

Family Game Night
6:00 p.m.

We had a Blast!

April 1

Summer Camp
Registration Opens!

We had a Blast!

April 30 - May 2

Family Camp
We had a Blast!

May14-16

Campamento Familiar
We had a Blast!

June 26

Family Game Night - 6pm
with our friends from
Walk with Sally & We Spark
We had a Blast!
July 9 -15

Summer Camp Session 1
Session 1 open to campers
13 - HS Graduation

We had a Blast!

July 23 - 29

Summer Camp Session 2
Session 2 open to campers
ages 9 - 12

We had a Blast!
October 22-24
Family Camp
PROGRAMS OFFERED:
Family Game Night
Open to All Camp & Ronald McDonald House families - NEW FAMILIES WELCOME!
This is an evening of family friendly games for all ages led by Camp Volunteers and members of RMHCSC Family Support Services.
Family Camp & Campamento Familiar @ Home
Open to current Camp families with an oncology patient between the ages of 0-8 years old.
NEW FAMILIES ARE WELCOME regardless of the age of the patient.

Summer Camp @ Home
Open to any oncology patient, or any sibling of an oncology patient, who are between the ages of 9 years old and high school graduation. Never been to Camp before? NEW CAMPER ARE WELCOME!
Weekly Parent Meetings
Join a weekly parent meeting / support group for Camp parents facilitated by the trained staff from Family Support Services (FSS) – a program of Ronald McDonald House Charities of Southern California. Parents are invited to attend as many meetings as they wish. Separate meetings are offered for English and Spanish.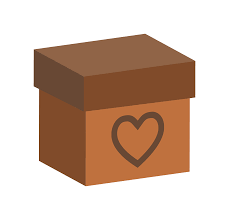 Want to HELP ensure every child gets Camp In A Box this summer?
The healing impact of Camp is made possible through the generous support of those who believe in our mission.
You can CLICK HERE to donate a box for a child affected by pediatric cancer!
Consider becoming a Sponsor for our Camp-in-a-Box summer programming? Contact Lauren Dascher at [email protected]