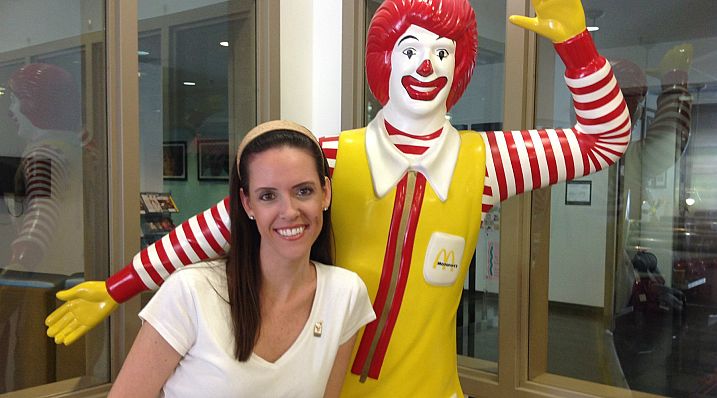 Amy Dalton began volunteering at The Ronald McDonald House in Knoxville, TN while she was a student at The University of Tennessee.
Having been raised in Tennessee (whose nickname is The Volunteer State), Amy became interested in The Ronald McDonald House after learning about the good work being done there. The House was close to her campus, and as she has always held a special place in her heart for children. This was a perfect fit. Little did she realize then that this would turn into a 15 year volunteer commitment.
Amy graduated number one in her class with a Bachelor of Science in Communications from UT. She went on to earn her MBA and then moved to Los Angeles to pursue her career. In 2004, she started volunteering her time once again for the Los Angeles Ronald McDonald House. She initially began volunteering by helping with activities (such as arts and crafts) for the kids. She appreciated and enjoyed spending time with these special children and their families so much that she started volunteering every other Saturday, and before she knew it, she found herself at the Los Angels Ronald McDonald House EVERY Saturday! In addition to interacting with our children and their families, Amy answers the phone, helps with fundraising and Meals of Love, assists with checking in new families, gives tours of the House, and answers numerous inquiries from our families.
Amy is single with no kids of her own and considers the Los Angeles Ronald McDonald House a part of her extended family. When asked about what motivates her to volunteer, Amy smiles and says, "It's the smiles on the children's faces. They are so resilient and have such special hearts and spirits. I am just happy to be able to do whatever I can to help them and their families enjoy their stay and their time together."
For information on how you can help the Los Angeles Ronald McDonald House provide families of critically ill children with accommodations and support services, please call us at 323-644-3000.