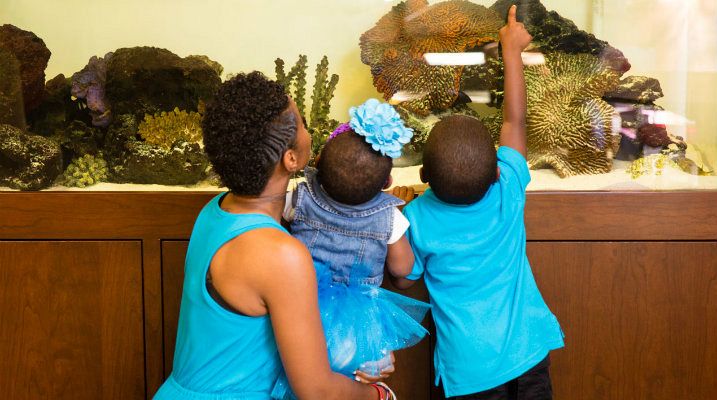 Los Angeles Ronald McDonald House (LARMH) is committed to providing clean and healthy family-centered spaces for guests to rest, recharge, and connect with one another. The health and well-being of our guest families, staff and the communities we serve is always our top priority.
We are open at a limited capacity and with restrictions. Anyone wishing to stay at LARMH must receive a negative test result from an approved COVID testing facility. We are continuing to limit the use of communal spaces inside the House, require everyone to wear masks while in common areas and practice social distancing.
All referrals must come from the patient's medical team, typically a hospital social worker, nurse or doctor at a partner medical facility. Requests can be made for a 28-day stay with the option to extend the stay if needed. A room request does not guarantee a reservation, and our House typically has a wait list – we encourage families to have a backup plan until a room with us opens up.
If you are a medical professional in the Los Angeles area and are interested in establishing a partnership with LARMH to refer guest families, please review our Referral Guide and reach out to our Guest Services Manager with any questions. We rely on our medical partners to refer only those families who meet our eligibility requirements and who are a good fit for communal living. Please keep in mind:
The patient must be under the age of 21 and receiving medical care with your facility.
All guests must be free from any communicable illness, infectious disease or physical condition that may endanger the health of other residents in a communal environment, particularly those who may be immune-suppressed.
The parent/guardian must be 18+ to reserve a room.
All adults must present valid, non-expired photo identification.
All members of the guest family must meet LARMH requirements, including (1) having no current drug/alcohol abuse, (2) having no conviction relating to domestic violence or crimes against children, and (3) having no open case with the Department of Children and Family Services/Child Protective Services.
All adults must undergo a basic screening of the national sex offender registry.
There is a suggested room contribution of $25 per night, optional for guests – no one is ever turned away due to an inability to contribute. We also work with California Children's Services, insurance companies and third-party organizations to sponsor room stays.
If you are one of our medical partners and are ready to refer a family, submit a room request here. Extensions may be accessed here and sent to [email protected]. For questions, please call our Room Request line at 323-644-3060.