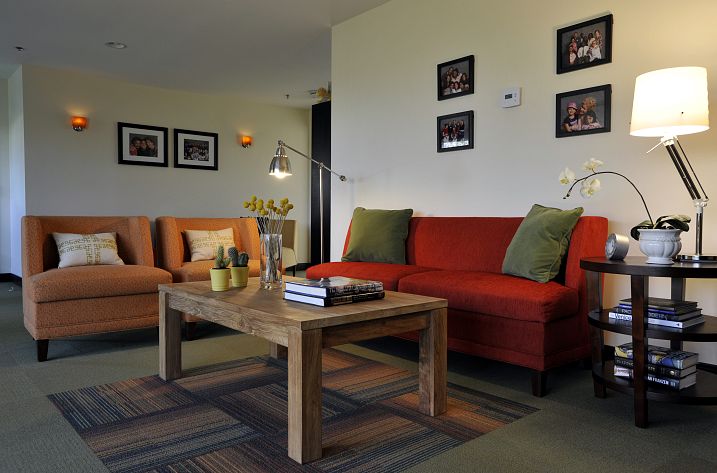 To stay at our facility, please ask your hospital social worker to review eligibility and submit a Room Request by sending an email or by fax to 323-663-8550. You are also welcome to contact us at 323-644-3060 for questions about the referral process, the House or our policies. We look forward to speaking with you, and hope that we can provide support to you and your family.
Due to limited space and increasing need, first priority is given to families of children in the most critical conditions. First-time patients must be under the age of 18, and returning patients are eligible until the age of 21.
Please keep in mind:
All members of the guest family must meet LARMH requirements, including (1) having no current drug/alcohol abuse, (2) having no conviction relating to domestic violence or crimes against children, including status as a registered sex offender; and (3) having no open case with the Department of Children and Family Services.
All guests and visitors must be free from any infectious disease or physical condition that may endanger the health of other residents in a communal environment, particularly those who may be immune-suppressed.
Parent/guardian must be 18+ to reserve a room.
We request an optional room contribution of $25 per night, but no family is ever turned away due to an inability to pay.
All accompanying adults must present valid, non-expired photo identification.
Our close proximity to Children's Hospital Los Angeles and Kaiser Permanente Los Angeles Medical Center means that the majority of our families are served at one of these partner hospitals, although we accept families from other area partner hospitals, such as Shriners Hospital, UCLA Mattel Children's Hospital and Cedars-Sinai Medical Center.