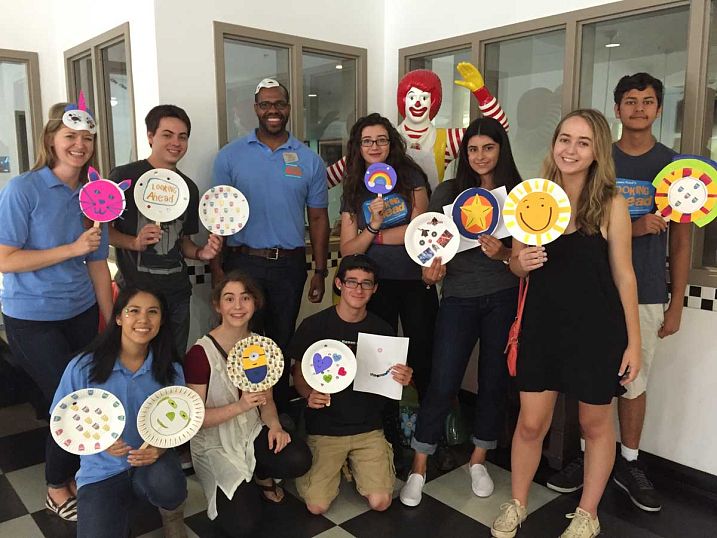 Thank you for considering the Los Angeles Ronald McDonald House for your volunteerism and time.
We greatly appreciate your interest! We heavily depend on the generous support of community members like you to continue our mission of providing comfort, care, and support to families during their greatest time of need. We look forward to welcoming you to our "home away from home".
Individual Volunteers
Help us support the families of the Los Angeles Ronald McDonald House by giving your time on a regular basis. Individual volunteers help us on a regularly scheduled basis with light housekeeping and administrative tasks. (We do not offer short term or summer only volunteer opportunities).
Group Volunteers
Group volunteers can be as little as 5 people or a group of 25. Bring your coworkers, classmates, or friends together to provide meals, special activities or days of service to the families staying at the Los Angeles Ronald McDonald House.
Corporate Volunteers
Volunteer work provides companies and employees with hands-on perspective on the good they can accomplish through corporate citizenship. Join us with your team for a day of volunteerism!
Red Shoe Society
Join our young professionals group, the Red Shoe Society of Los Angeles, whose collective goal is to help make a difference in the lives of families with seriously ill children by giving time, love, inspiration, and new ideas in raising funds.
LA Housepitality
Join our women's group, LA HOUSEpitality as they strive to support our House and families by hosting family-friendly events, organizing gifts for the holidays, and hosting parent-accessible fundraisers in the community.
Youth Volunteers
If you are one of our younger supporters (15 years old or younger) there are lots of great ways for you to give back and get involved. From starting a LARMH club at your school – to packing snack packs for our pantry, there are so many ways you can help our families!