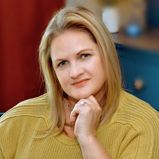 Rebecca Jackson Lai
Executive Director
Rebecca Jackson Lai joined RMHCSC in 2011, helping lead the grand opening of the Long Beach Ronald McDonald House. Growing from Operations Director, to Development Director and most recently as Associate Executive Director, Rebecca's work with the community, along with helping our Long Beach program ensure continued financial success, has shown her ongoing dedication to the RMHCSC mission.
Prior to joining RMHCSC, Rebecca held various leadership roles in the Hospitality industry for more than a decade.
Rebecca earned her Certified Fund Raising Executive (CFRE) credential in 2021. She currently serves on the Long Beach Area Chamber of Commerce Women's Business Council and also sits on the board of the Long Beach Youth Soccer Organization. Rebecca is married to her husband, Trevor, and they have two young daughters, Emma and Maddie.