Los Angeles Ronald McDonald House staff members are dedicated to providing comfort, care, and support to children and families in Southern California.

Natalia Voss
Volunteer Services Associate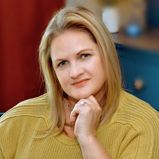 Rebecca Jackson Lai, CFRE
Executive Director
Rebecca Jackson Lai has served as Executive Director for the Los Angeles Ronald McDonald House since September 2022. Rebecca joined RMHCSC in 2011, helping lead the grand opening of the Long Beach Ronald McDonald House. Growing from Operations Director, to Development Director and then Associate Executive Director, Rebecca's work with the community, along with helping our Long Beach program ensure continued financial success, has shown her ongoing dedication to the RMHCSC mission.
Prior to joining RMHCSC, Rebecca held various leadership roles in the Hospitality industry for more than a decade.
Rebecca earned her Certified Fund Raising Executive (CFRE) credential in 2021. She serves on the board of the Long Beach Youth Soccer Organization, is married to her husband, Trevor, and they have two young daughters, Emma and Maddie.

Brian Rosenbaum
Director of Development & Communications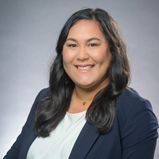 Victoria Mulvihill
Sr. Development Manager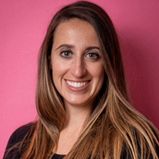 Stephanie Funari
Development Associate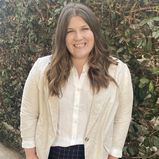 Kait Ahlschwede, LMSW
Programs Manager

Erin Olson
Volunteer & Community Engagement Manager

Mauricio Diaz
Operations Manager, Facilities
Aisar Hernandez
Operations Associate, Painter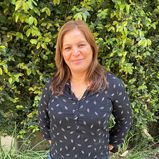 Cristina Romero
Operations Associate, Janitorial
Lorena Terrazas
Operations Associate, Janitorial
Laurent Andruet
Operations Associate, Guest Services Lead

Lizeth Jimenez
Operations Manager, Guest Services
Sundra Aten
Operations Associate, Guest Services Team
Mario Carcamo
Operations Associate, Guest Services Lead
Cindy Cardoso
Operations Associate, Guest Services Lead
Michelle Carrillo
Operations Associate, Guest Services Team
Xochilt Diaz
Operations Associate, Guest Services Lead
Karen Frazier
Operations Associate, Guest Services Team
Lauren Johnson
Operations Associate, Guest Services
Christian Lopez
Operations Associate, Guest Services Lead
Charmaine McDowell
Operations Associate, Guest Services
Asalia Morfin
Operations Associate, Guest Services
Philip Polak
Operations Associate, Guest Services Team
Marcos Porras
Operations Associate, Guest Services
Ashley Rabadan
Operations Associate, Guest Services Lead
Janet Rodriguez
Operations Associate, Guest Services Team
John Seda-Pitre
Operations Associate, Guest Services Lead
Clyde Wellons
Operations Associate, Guest Services