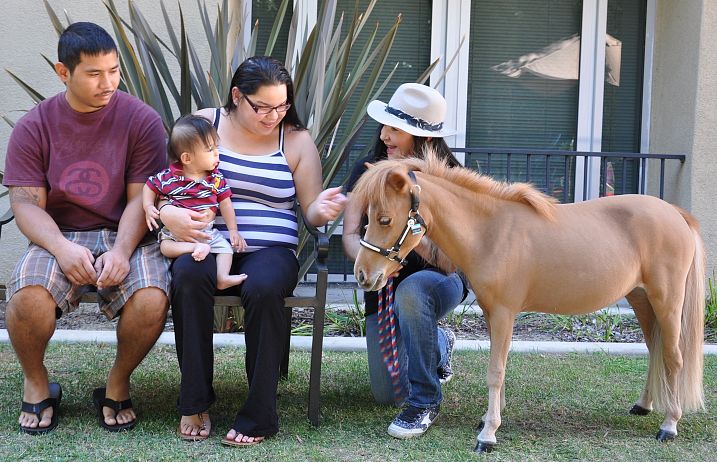 We understand the importance of providing a supportive "home away from home" for our families during this difficult time in their lives. This is why we provide our families with more than just housing.
Family Support Services
Family Support Services (FSS) is a program to provide support and resources to our guests, led by licensed psychologists. FSS also plans and manages House activities such as Fun Clubs, workshops, holiday activities and special events to provide a caring, supportive and fun environment.
Meals of Love
Throughout the week, groups from the community provide a complementary meal to families staying at Los Angeles Ronald McDonald House.
Kitchen & Dining
Kitchens, dining rooms and cafés are open 24 hours. Kitchens come fully-stocked with supplies to enable families to prepare their own meals or join in a Meal of Love. Each kitchen includes a communal "Help Yourself" section where guests can find donated food, condiments and Meal of Love leftovers.
Laundry
We provide free washers and dryers, as well as complementary laundry detergent that can be picked up at the Front Desk.
Exercise
The Exercise Room includes elliptical machines, weights and other gym features, with views of the East Hollywood area.
Family Room
Our family room features a large aquarium, comfortable couches and a variety of DVDs, books and magazines for guests to borrow or take home.
Playrooms
Playrooms have games and toys as well as various video game options, and feature murals by Hasbro to help provide fun, kid-friendly spaces.
In-House Activities
Throughout the week, volunteers provide fun activities for families to enjoy, such as arts & crafts, music lessons, baking & cooking, movie nights and more!
Furry Friends Animal Therapy
Research has shown that interactions with animals can positively impact a child's health. Our program hosts miniature horses, dogs and bunnies, with every animal bringing smiles and joy to the families and children staying at our House.
Birthdays
We believe in celebrating all the milestones that happen at our "home away from home" and are able to provide every child staying at our House the simple childhood joy of celebrating their birthday. We also have "birthday kits" filled with celebration essentials as well as monthly birthday parties.