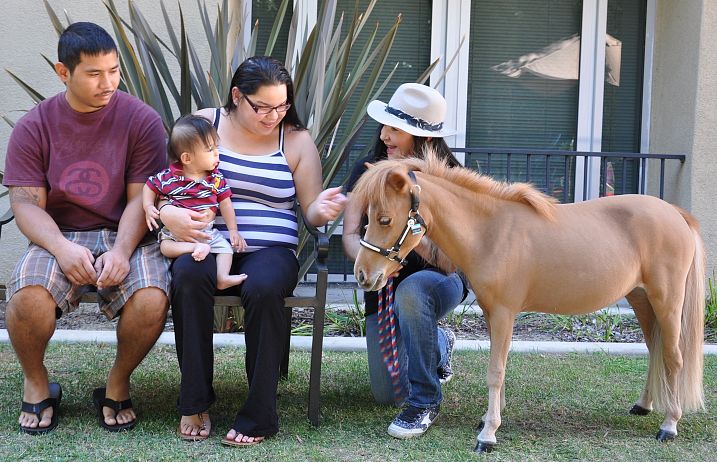 We understand the importance of a supportive "home away from home" for our families during this difficult time – and this is why we provide more than just a place to sleep.
Family Support Services
Family Support Services (FSS) is a team providing support and resources to our guests, led by licensed psychologists. FSS also plans and manages House activities such as Fun Clubs, workshops, holiday activities and special events to provide a caring, supportive and fun environment. Link Here
Meals of Love
Throughout the week, groups from the community provide a complementary meals, snacks and baked goods for families staying at Los Angeles Ronald McDonald House.
Kitchen & Dining
Kitchens, dining rooms and cafés are open 24 hours. Kitchens come fully-stocked with supplies to enable families to prepare their own meals or join in a Meal of Love.
Help Yourself
Our "Help Yourself" program allows guests to take what they need of available items. We keep communal food, condiments and beverages in the kitchens for families to grab as needed. We also offer basic amenities, toiletries, games, swag and more at our Front Desk.
Laundry
We provide free use of washers and dryers, as well as complimentary laundry detergent that can be picked up at the Front Desk.
Exercise Room
The Exercise Room includes elliptical machines, weights and other gym features, with views of East Hollywood and downtown Los Angeles.
Playrooms
Playrooms have games and toys as well as various video game options, and feature murals by Hasbro to help provide fun, kid-friendly spaces.
House Activities
Fun activities are hosted throughout the week for families to enjoy, such as Bingo, arts & crafts, music lessons, baking, movie nights and more!
Art Gallery
Each month, painting sessions led by artist Melanie Kirschner and FSS encourage guests to explore their creativity. Paintings are hung in gallery-style as part of a dynamic art display in our atrium.
Therapy Animals
Research has shown that interactions with animals can positively impact a child's health. Our House hosts specially trained and certified miniature horses, dogs and bunnies -- bringing smiles and joy to the families and children staying at our House.
Translation Services
Reflecting the diverse communities we serve, most of our staff and FSS team is bilingual. We utilize medical translation phone services through our partnership with CyraCom. All of our signage and documentation are available in English and Spanish.
Milestone Celebrations
We believe in celebrating milestones!
Whether it's a birthday, successful surgery, completion of treatment or a good grade on a test, guests can pick out a gift from Karen's Closet, our stockroom filled with toys, games, art supplies and more. Through our partnership with Party Pepper Uppers, guests can start their party from a Birthday or Way to Go bags. Our FSS team throws monthly birthday celebrations (with cake!). Thanks to LightZ of Hope, we light up a colorful disco ball at the Front Desk to announce good news.
Volunteer groups and community organizations show their love of families by hosting incredible holiday-focused events throughout the year, including parties, special meals, music and/or field trips.
Families can celebrate the bittersweet milestone of heading home with a special marquee at the Front Desk to honor their time with us.
Technology and Entertainment
With WiFi throughout our House – to be boosted by end of 2022 – we want our families to have access to what they need for work, school and entertainment.
All guest rooms have satellite television, and we have outfitted many common areas with large-screen televisions for optimal sports games and movies. Our lobby features footage and content from the San Diego Zoo channel. We have tablets and hotspots for guests to borrow. If students need to use a computer for school, we can also connect families with resources such as HopeCam to ensure they have the technology they need.