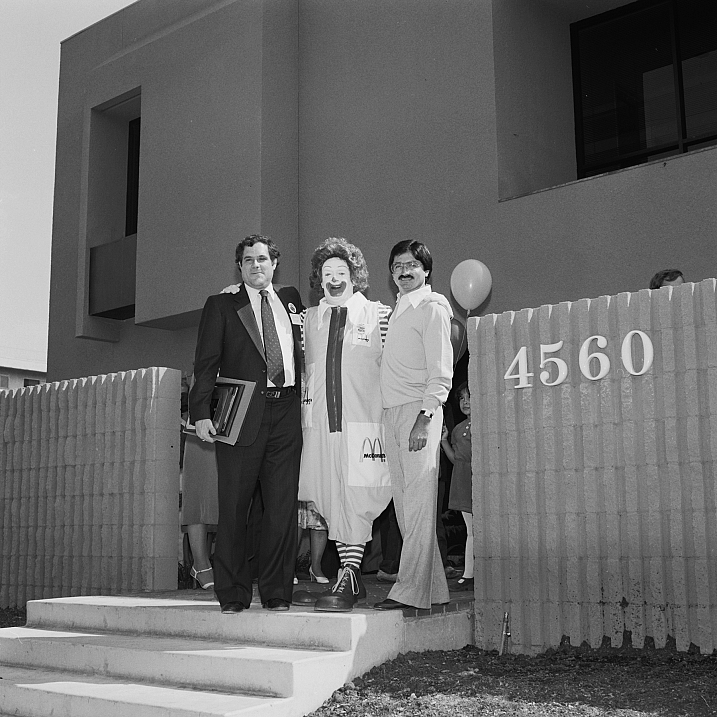 The Circle of Governors of the Los Angeles Ronald McDonald House is comprised of the most esteemed leadership of the program's history.
With entry by invitation only, the Circle brings together the collective wisdom and institutional knowledge of volunteer leaders, whether through Board membership or independent service, to provide context and counsel for the program's evolution. The Circle convenes twice annually and members will serve two primary roles: as counselors who will advise on the House's upcoming strategic goals and initiatives and equally as important, as ambassadors who will share their passion and commitment to the organization to help ensure a sustainable future for the Los Angeles Ronald McDonald House. To be eligible, Governors must have completed their active Board term of service to the House.

The Circle's inaugural induction had taken place at the Los Angeles Ronald McDonald House's 35th Anniversary Gala on October 10, 2015 at the Hyatt Century Plaza Hotel.
Current Circle of Governors Members:
Will Adams
Don Bailey, Sr.
Jay Blumberg
Loren Borstein
Clarence Brown
Ti Chang
John Franklin
Dick Hale
Robert Harker
Doug Kanner
Rick Kessler
Lynn Levine
Nicholas Koutouras
James & Ruth Oaks
Clay Paschen, Sr.
BJ Peterson
Ron Piazza
Dr. Stuart Siegel
Jeff Stout
Harry Topping
Reginald Webb
Patricia Williams
Frank Zamarripa