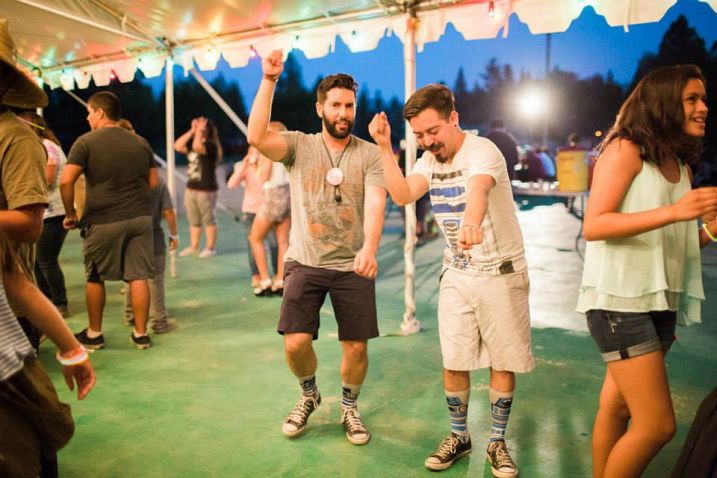 Meet Sam "Bunyan" Ferran, Camp Counselor for Camp Ronald McDonald for Good Times
Sam Ferran became a volunteer Camp counselor on a whim in 2008 when he decided to sign up with a friend who raved about his volunteer experience with Camp. Since then he's been a counselor at four summer camps and thirteen family camps. For Sam, Camp has become an integral part of who he is, how he feeds his spirit, and how he has a positive impact on the world. "You're not removing cancer but you are helping campers be a normal kid. [Youth come to camp to] experience the laughter and joy that should come with childhood and to create amazing memories." Sam has seen firsthand how his mentorship has had a profound impact on the campers he's worked with over the years. In those moments where Sam has been called to guide campers, he shares that he and his fellow counselors focus on asking campers the right questions so they can gain independence and have the confidence to "think for themselves."
Sam explains how he's witnessed Camp support youth in establishing their identity beyond the label of cancer, but also shares just how deeply Camp has changed him personally. His three major transformations have been his positive outlook on life, his increased patience, and ability to "not sweat the small stuff." He also takes himself less seriously thanks to the goofiness that all counselors inspire so that campers feel free to let go and be themselves.
Camp is such an important part of Sam's life and the lives of his fellow counselors that it's not uncommon to experience "Camp withdrawal." "You build a family when you're [at Camp] with other counselors. You meet other counselors and realize that you are not alone, that there are other great people out there. It's an enriching experience. [Being] at Camp is invigorating and enlightening!"
One of Sam's favorite parts about being a Camp counselor is going to pickup day and having the kids remember him. "When you go down to pickup day and [the campers] remember you and they are excited to see you, you know right away at [that] moment you brought them so much joy that they remember you. That's such a fulfilling experience." It's proof positive that Sam is having the type of impact he strives to achieve with every camper he interacts with.
What started out as a volunteer opportunity has became a passion for Sam. "Camp is a part of my life now." Each year Sam can hardly wait to come back and experience Camp all over again.