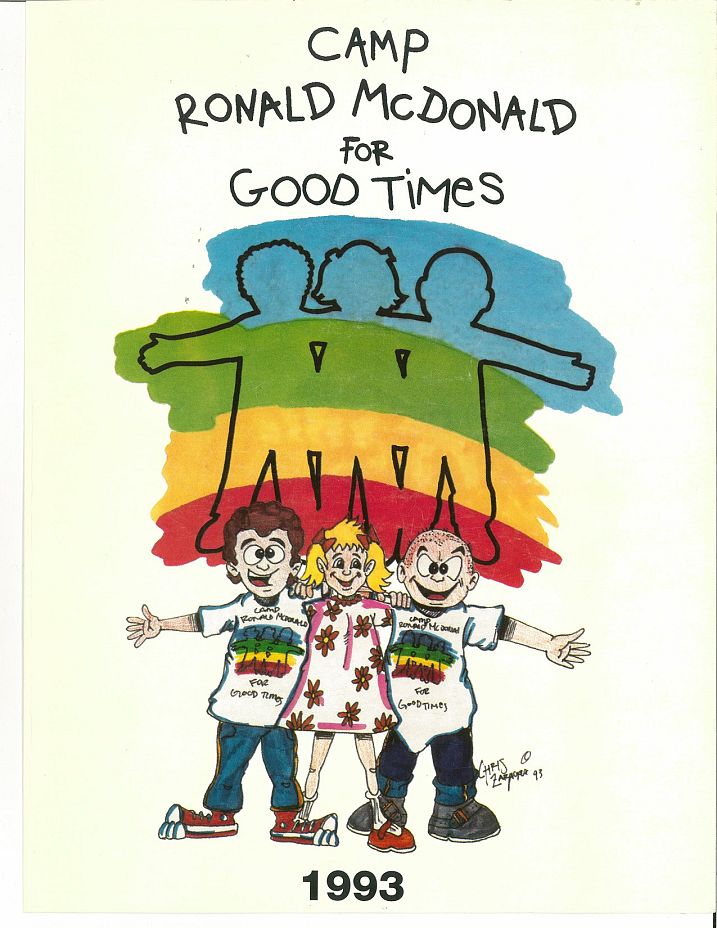 Many camper and volunteer alumni have asked if we have extra copies of the memory yearbook published from 1982-1994. Alumni campers and volunteers call or email wanting to share pictures from attending Camp Good Times/Camp Ronald McDonald for Good Times with their children, friends, families or just to remince about friends made, fun had, and experiences that will never be forgotten.
Below are links to Camp yearbooks.
Enjoy "flipping" through the gallary of memories and friends!
1984-1985

Anyone have 1986???
Are you looking for camp pictures from more recent years ..please CONTACT US.
Thanks to volunteer alumni George Sagadnesky at Minuiteman Press in Burbank, CA
for converting the yearbooks into digital format to be enjoyed for years to come.