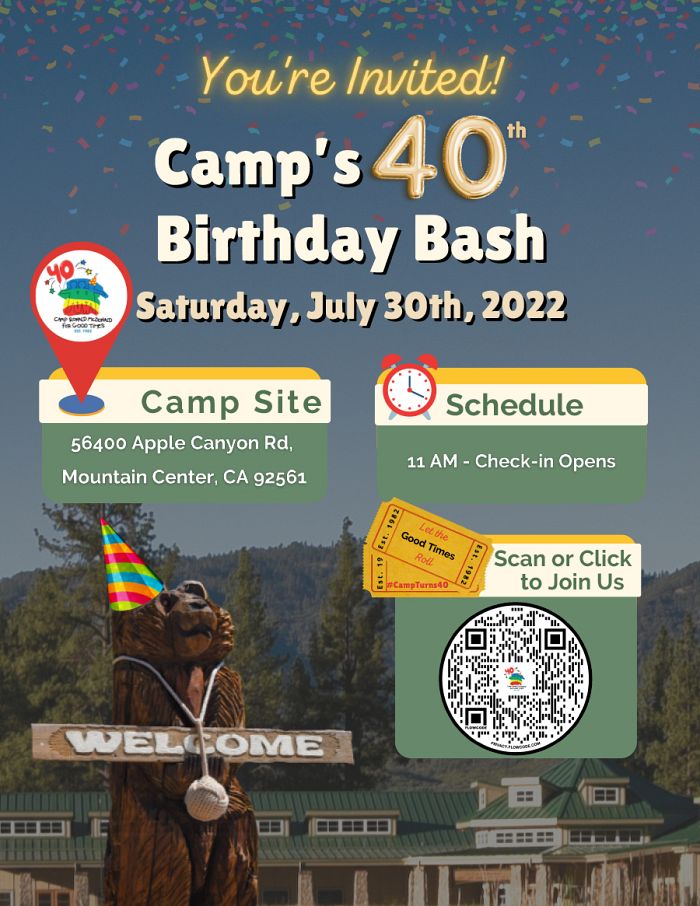 Join us as we celebrate Camp's 40 years of providing cost-free, medically supervised camp programs to children with cancer and their families with a birthday bash at our magical 50-acre site. The day of celebration will include hosted tours, activities, our celebration program, and more.
We look forward to reflecting on the impact of our 40 years of service in the community with those who have helped support the healing and well-being of the nearly 50,000 children with cancer, siblings, and their families who have and continue to attend our
medically-supervised Camp programs, cost-free!
And if you're unable to attend, please consider celebrating our birthday with a gift to invest in Camp's future.
Our highest priority is the health and safety of our community. All attendees will be required to show proof of vaccination with available boosters.
For more safety and event information, click here.
Have any questions? Contact Lauren Dascher, Events Manager
at (323) 644-3006 or email at [email protected]