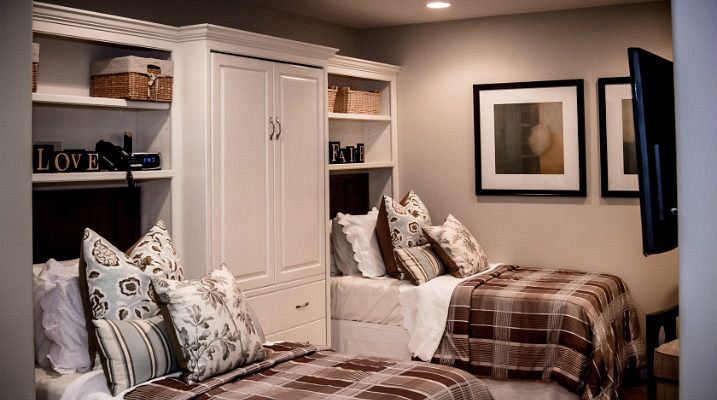 If you are looking for a unique opportunity to support the Orange County Ronald McDonald House, consider the Adopt A Room Program.
The "Adopt A Room" Partnership is a new program that launched in 2012. It allows you, your company, or organization to be the exclusive room partner on one of the 20 guest rooms at the Orange County Ronald McDonald House at 383 South Batavia Street or in one of the two sleep rooms in the Ronald McDonald Family Room inside CHOC Children's at Mission Hospital. Your funding will sponsor all of the families who sleep in that room throughout the year. Since there are only 22 "Adopt a Room" Partnership opportunities available, you will have first right of refusal for the "Adopt A Room" Partnership for the next year.
The Orange County Ronald McDonald House and our Ronald McDonald Family Rooms were founded on the idea of strength in numbers. Families find strength from each other, from Ronald McDonald House staff and volunteers. Thanks to our generous donors who participate in the Adopt A Room program, more families will find strength so their children can be strong enough to heal.
Please click to download our Adopt A Room Packet.

If you are interested in getting involved or would like to know more, please click on the Get Involved button. We look forward to speaking with you!
We sincerely thank the following Adopt A Room Sponsors:
Ginger & Tony Allen
Anaheim Ducks-Honda Center
Antis Roofing and Waterproofing, Inc.
Diana & Matthew Bui Family
William & Candace Cain
Donna Calvert & Family
Cox Charities
Sue Ann & Mark Cross
DM Color Express, Inc.
Jacqueline Dupont, MD
Edwards Lifesciences
Fainbarg Family Foundation
Frome Family Foundation
Granny's Room
Great Wolf Resorts/McWhinney
HIMSS
Laura & Steve Hurson
Jay & Kelly Jacobs Family
Wendy & Alan Knowles
Kurt &Wendy Koch
Giulii & Roger Kraemer
Rosa & Einer Lindholm
Sharon D. Lund Foundation
Maas/Meadows/Paulino Families
Me & My Big Ideas
Mary Moore Family Foundation
Ruth Ann Moriarty
Nobel Biocare
Beverly and Bob Sandelman Family
Susan Scott Foundation
Talonvest Capital, Inc. (don't use all caps)
John & Janet Van Zee
Bob & Gloria Wilson
Donald & Mark Winn
Elizabeth & Lee Yamauchi Family