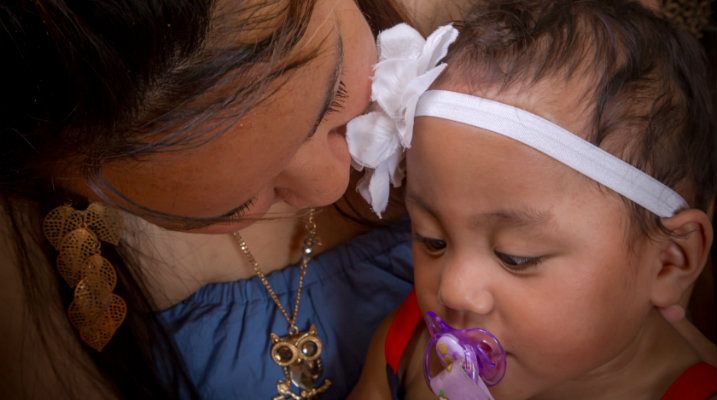 COVID/Program Update (August 2020) At this time, we are accepting limited referrals for new guests who need a place to stay while their child is receiving treatment at one of our local partner hospitals.
The Orange County Ronald McDonald House is committed to providing clean and healthy family-centered spaces for families to rest, recharge, and connect with one another. The health and well-being of our guest families, staff and the communities in which we serve is always our top priority.
In order to protect the safety of current guests and staff, new families wishing to stay in the Orange County Ronald McDonald House must receive a negative test result within 3 days of utilizing our services from an approved COVID testing facility. Our staff is able to assist in locating a nearby free testing facility and to answer questions about our current guest policies.
We are closely monitoring this situation to ensure the steps we take to address COVID-19 are in the best interest of the families we serve. We will continue to follow the guidance and recommendations of the Centers for Disease Control and Prevention, California Department of Public Health, World Health Organization, and our local partner hospitals as we navigate this situation.
If you have any questions, please contact us at:
Phone: 714-639-3600
Email: [email protected]
Thank you for your interest in referring a family to the Orange County Ronald McDonald House. Since our opening in 1989, the Orange County Ronald McDonald House has worked closely with medical partners to provide housing, comfort, care and support to families receiving medical treatment in the Orange County area.
If you are a medical professional and are interested in referring a family to stay at the Orange County Ronald McDonald House and haven't worked with us before, please call us at 714-639-3600 and we can walk you through our guidelines and referral process.
Some of what we provide to our guest families includes:
20 private guest rooms with
included bathrooms
Spacious kitchen
Complimentary laundry facilities
Transportation assistance to and
from area hospitals
Caring staff on site 24/7
TV areas, kids' playroom, library,
and large cozy living room
Non-denominational sanctuary
Computers and free wireless internet
Home-cooked meals on most
nights
When referring a family, please be aware of the following guidelines:
The family must have a child admitted to CHOC Children's, UCI Medical Center, Fountain Valley Regional Hospital, CHOC at Mission, St. Joseph Hospital, Western Medical Center, Anaheim Memorial Hospital or Healthbridge. If you are referring from another hospital, you will need to call us at 714-639-3600.
The patient must be 18 years old or younger. Exceptions may be made if patient is over the age of 18 but under the age of 21 and is being treated for a childhood illness.
No more than 4 people to a room, maximum. Because of our housing limitations, we are unable to provide a second room for families.
Any person who is under the age of 18 must be accompanied by an adult relative or legal guardian at all times while in the Orange County Ronald McDonald House.