The Orange County House is governed by a board representing a variety of professions, areas of expertise, and communities throughout the region.
Karen Weidner, CPA
Board Chair
PricewaterhouseCoopers LLP
Jonathan M. Isaacs, VP
Treasurer
Roy T. Chen, V.P.
Board Development Chair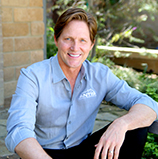 McDonald's Corporation, Southern California Region
Pediatric Surgical Associates, Inc.
Frisbie Management
McDonald's Owner/Operator
American Technologies, Inc.
McDonald's Owner/Operator
Palmieri, Tyler, Wiener, Wilhelm & Waldron, LLP