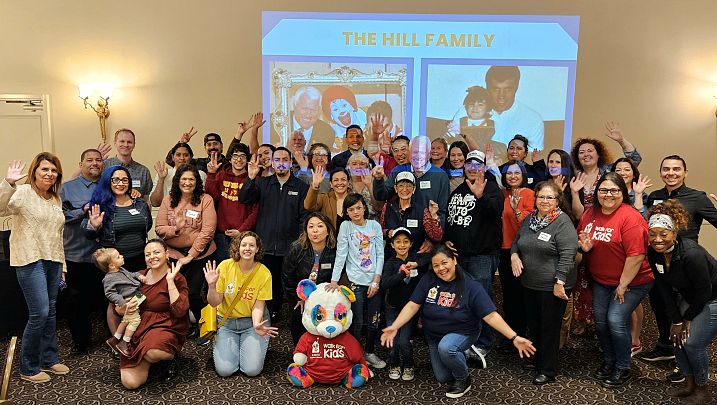 Family and friends of our RMHOC community gathered at the Velvet Rose Event Center on Saturday, April 15th to officially kickoff our Walk for Kids 2023 season! All in attendance were treated to a delicious complimentary breakfast buffet, fun raffles, t-shirt and incentive distribution and most importantly, share motivational "Why we walk" stories with each other.
All participants were given great tips and best practices to be successful by putting the fun in "FUN"draising. The energy and enthusiasm were truly heartwarming.
We want to express our sincere gratitude to Fred and Fran Hill for sharing their family story and continually serving as an inspiration to our community. Lastly, a special thanks to our volunteers for their time, hard work and efforts in supporting our staff and helping to make this event a success.
If you haven't registered for Walk for Kids 2023, please visit: www.walkforkids/orangecounty . Join a team or if you feel moved or inspired to start your very own team, let us know how we can help you.

The funds raised will go toward our mission of supporting our families facing challenging circumstances. We hope to continue this momentum toward a successful Walk for Kids 2023 and we hope to see you there!