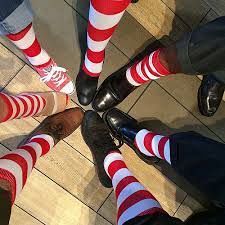 Please join us in congratulating the newest members of our Board of Trustees.
Ronald McDonald House Orange County is thrilled and proud to welcome three outstanding leaders onto its board of directors as of January 2023. All three of these individuals have demonstrated the great leadership in their respective careers and exemplify the core values and interests of our charity.

Welcome to the family:
Dr Kushal Bhakta, Medical Director of the CHOC Hospital neonatal intensive care unit (NICU).
Joel Brda, Founder and CEO, Human Marketing
Patty Covarrubias, Director, Redfin Rise

They join our 13-member board at a time of growth for the organization which is expanding its teams and programs. A complete list of Ronald McDonald House Orange County Board of Trustees can be found on our website.

Ronald McDonald House Board of trustees also wishes a deeply grateful farewell to five board members whose terms finished at the end of 2022: Gary Moore (President, ATI Inc.), Roy Chen (Chief Talent Officer, Sonendo), John Isaacs (VP, Wells Fargo), Sharon Macdonald (McDonald's Owner/Operator) and Duncan Moffat (Chair and CEO, Vistage). Thank you for your vision, wisdom and guidance that have helped shape our charity into the organization it is today.