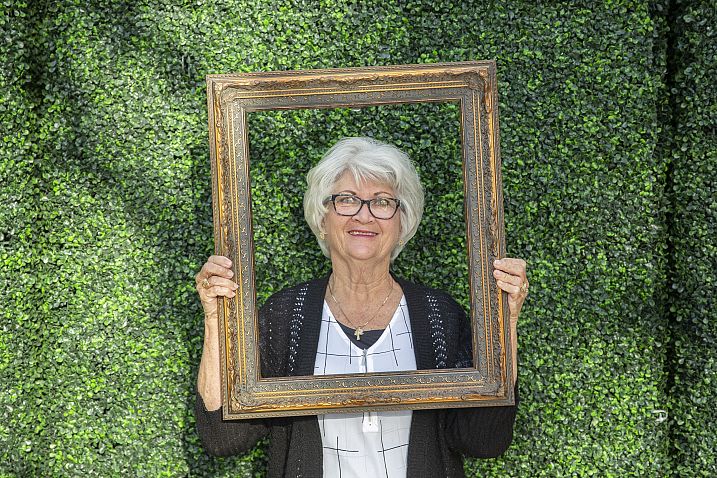 For over Seven Years, these "grandmas" have spent every Thursday at our House making breakfasts for our familes.
My name is Jeanie Bream and I am one of the grandmas that make up our team, CrossPoint Grandmas. Our group comes from CrossPoint Church in Huntington Beach.

Over seven years ago, Jane another church member, asked if we would like to join her to begin making breakfast at Ronald McDonald House Orange County. It was her idea to provide "Comfort Food" to the families who were staying at The House while their children went through medical procedures in Orange County.

Our first breakfast was biscuits and gravy... and over future weeks, we added many other yummy dishes. Important to us was to bring a taste of home to the amazing families we would meet at The House and to get to spend time with them. For over seven years, we grandmas have been going to The House each Thursday. What is a little different about our team is that we cook breakfast and then sit down and eat with the Houseguests. We talk with parents and kids to learn about what is going on and to hear the concerns that are on their hearts. In many instances, families let us pray for their children. Our goal is to show families, love, by first feeding their tummies and second by encouraging their hearts as we chat with them. Getting to know the families has been a huge blessing for us. We have met hundreds of parents and children and have been reunited with many when they make return visits. From these encounters, we have formed memories that we will treasure forever.

Who am I? I am a grandma who lives in Orange, Ca. My husband is Bert. He and I have worked many years in the Superior Court system. We are now retired. I have 8 grandchildren. They all live out of the area. I wish they were closer.

What do I like to do? I love people and I love to cook so spending time at RMH is perfect for me. I like to travel and have gotten to visit some amazing places in my life. I love to garden and go on walks. I enjoy going to church!

Fun Facts About Me-
This grandma ran the LA Marathon when I was 40 years old. It was a very long day but I finished the race to support a friend who was battling breast cancer.

When I worked for the Superior Court I was honored to give the Oath of Citizenship to a large group of new American citizens. For a period of time, I also served as the county Marriage Commissioner and in that role, I performed weddings. That was so fun!

Most Rewarding Life Experience- Meeting and serving the families I have met at Ronald McDonald House Orange County. It has also been a pleasure getting to know the wonderful, caring and amazing RMHOC staff. Love them all!