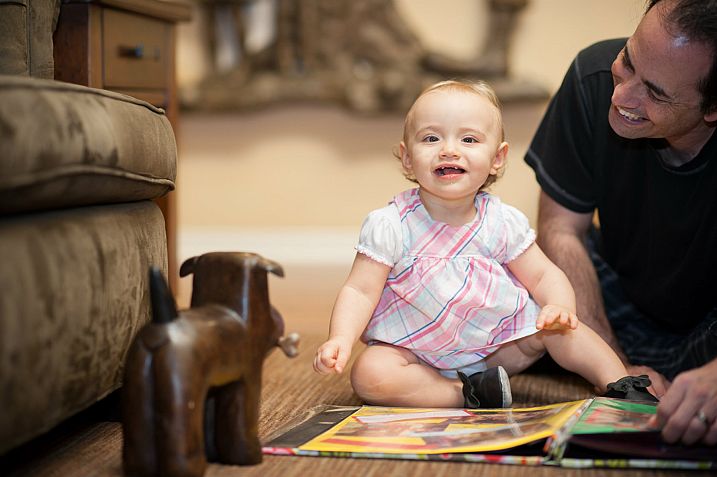 Noah and Melissa neeed a place to stay when their daughter Sadie was rushed to the hospital after a seizure. They found a home away from home with us.
We never thought we would have to ever use the services of the Ronald McDonald House, but we were glad that they were there for us. My wife and I live in Van Nuys and we happened to be in the Orange County area with our 3-month-old daughter Sadie when she had a grand mal seizure.
After she came out of her seizure, we went to UCI Medical to make sure she was ok. While in the emergency room waiting to be seen by a doctor, Sadie completely crashed on my lap. This was the scariest thing in my life.
They tried reviving Sadie and just couldn't. They ended up intubating her and rushing her to CHOC, where they were able to stablize her. While at CHOC, they mentioned that we might want to talk to the Ronald McDonald House while my wife Melissa and I were in Orange County.
Melissa and I were so distraught and could not think clearly. We both had just witnessed our only daughter almost die. We couldn't even think about having to drive 42 miles one way just to go back home or to drive back to Orange County.
As soon as we checked in the Ronald McDonald House, they were very warm and caring. They helped us cope with the situation that we were going through while our daughter was at CHOC. I have always associated the Ronald McDonald House with children that had much more serious illnesses than what we were going through, but that is not the case at all. They are there for everyone, and I am very grateful for the services they provided to my family and I during our time of need.