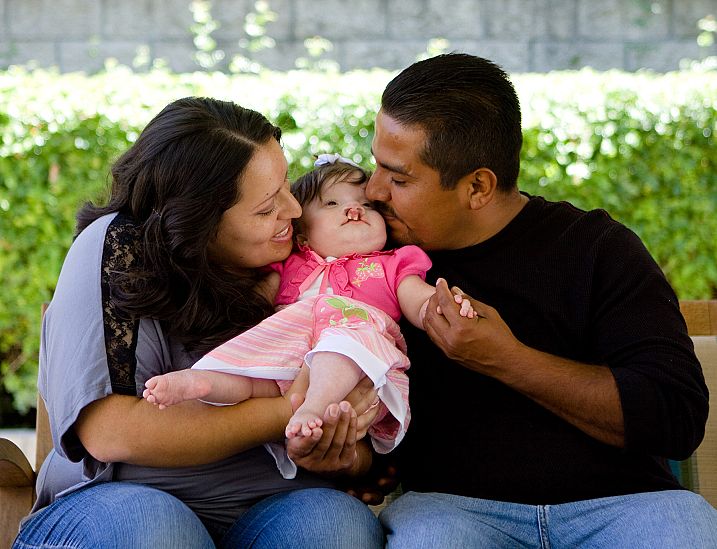 Two months premature, Naomi Salgado was born with a host of complications including a cleft palate which required multiple surgeries and long-term care.
Naomi's parents, Esmeralda Santa Cruz and Elfego Salgado, who do not own a car, were challenged with finding a way to commute more than 60 miles from their home to CHOC Children's Hospital in order to remain near their newborn daughter.
When hospital social workers learned of the family's situation, they referred her to the Orange County Ronald McDonald House. There, Esmeralda and Elfego made a "home-away-from-home" for their family while their daughter received necessary care across the street from the House.
"I don't have words to express how much the House meant to us," recalls Esmeralda. Now two years old, Naomi continues to require treatment at CHOC Children's Hospital and the Santa Cruz/Salgado family is each time welcomed back to the Orange County Ronald McDonald House with open arms.