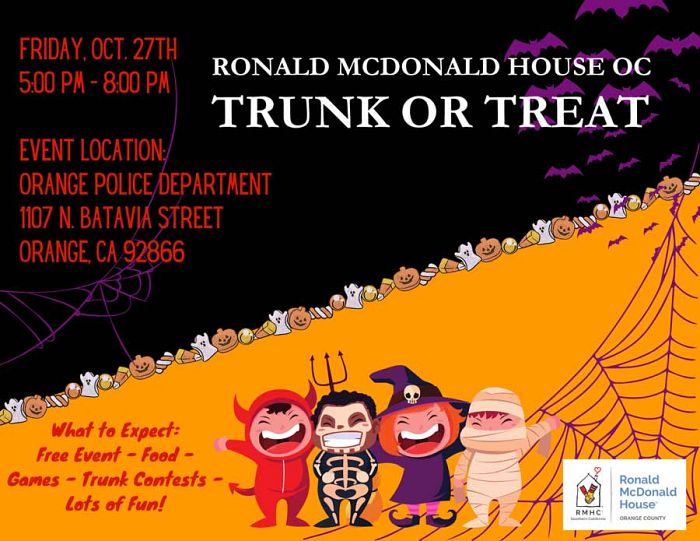 Get Ready for Spooky Delights and Candy-filled Nights! Join Us for a Family-Friendly Trunk or Treat Extravaganza!
Gather your family and friends, put on your most imaginative costumes, and join us for an unforgettable Halloween extravaganza.
Our Family-Friendly Trunk or Treat event is not just a celebration of Halloween – it's a celebration of community, creativity, and the joy of coming together in the spirit of fun. Each car trunk becomes a canvas, transformed into an imaginative display of Halloween magic, many surprises await around every corner. From a pirate's treasure chest to a haunted graveyard, the creativity knows no bounds. These decked-out trunks aren't just for show, they're packed with goodies too.
Interested in volunteering? Please contact Johanna Folkes our Volunteer Manager, [email protected].