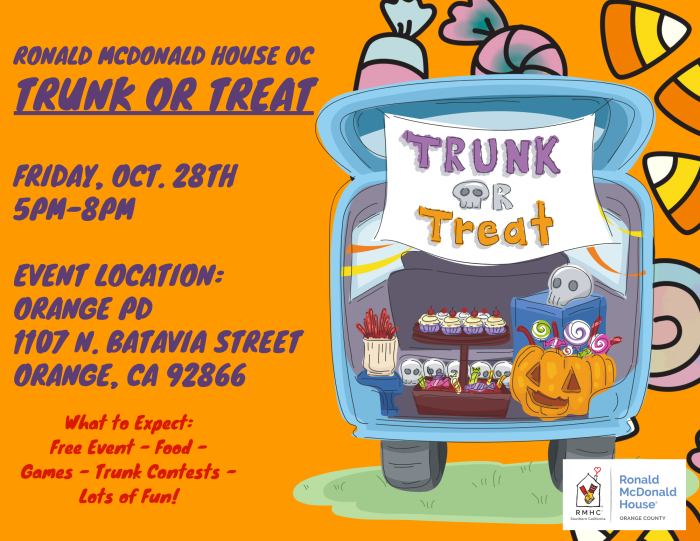 Looking for a safe place to take the little ones trunk or treating?
Come join us for Trunk or Treat on Friday October 28th at the Orange Police Department 1107 N Batavia Street, Orange, CA 92866.
This event is FREE and open to the public from 5pm to 8pm. Car trunks decorated in various themes or stories, and filled with lots of candy and other treats. Looking to be part of this event as a volunteer, "trunk" or carnival booth, contact Johanna Folkes at 714-514-3664 or email her at [email protected].
Come dressed in creative and non-scary costumes! See you for an evening full of FUN!