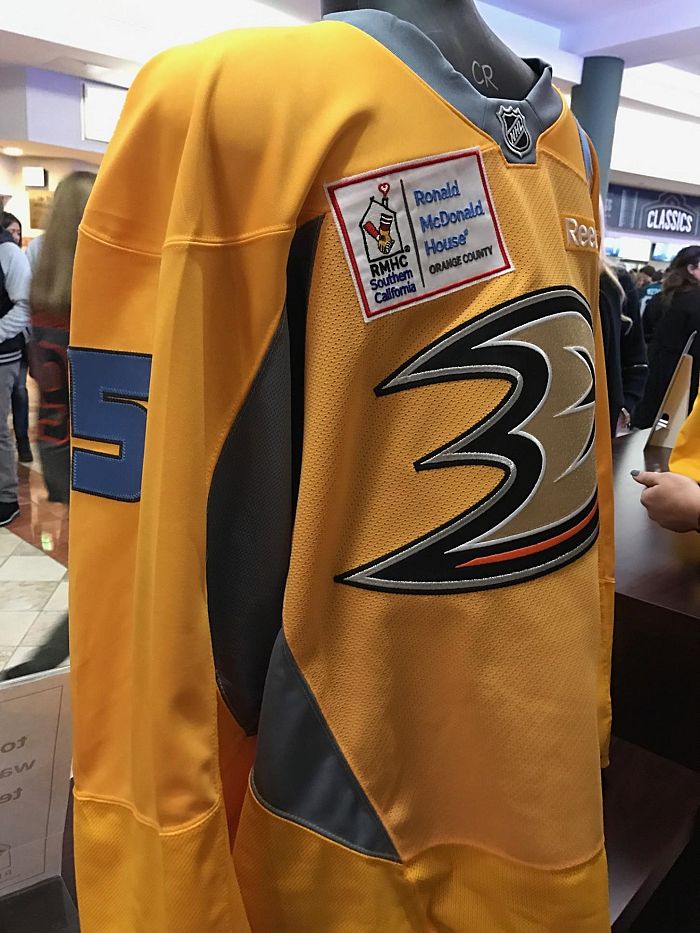 The Anaheim Ducks Foundation Auctions off One of Kind Autographed Anaheim Ducks/Orange County Ronald McDonald House jerseys.
For the second year, the Anaheim Ducks and Los Angeles Kings will leverage their rivalry and come together to raise funds for two great causes. Ducks and Kings players will sport yellow warm-up jerseys on February 19th, at Honda Center to raise awareness and funds for Orange County Ronald McDonald House. The auction will close Friday, February 24th at 7 pm PST.
To bid on any of the Freeway Face-Off Jerseys, text Ducks to 52182 or visit www.anaheimducks.com/warmupjerseys beginning Sunday, February 19.