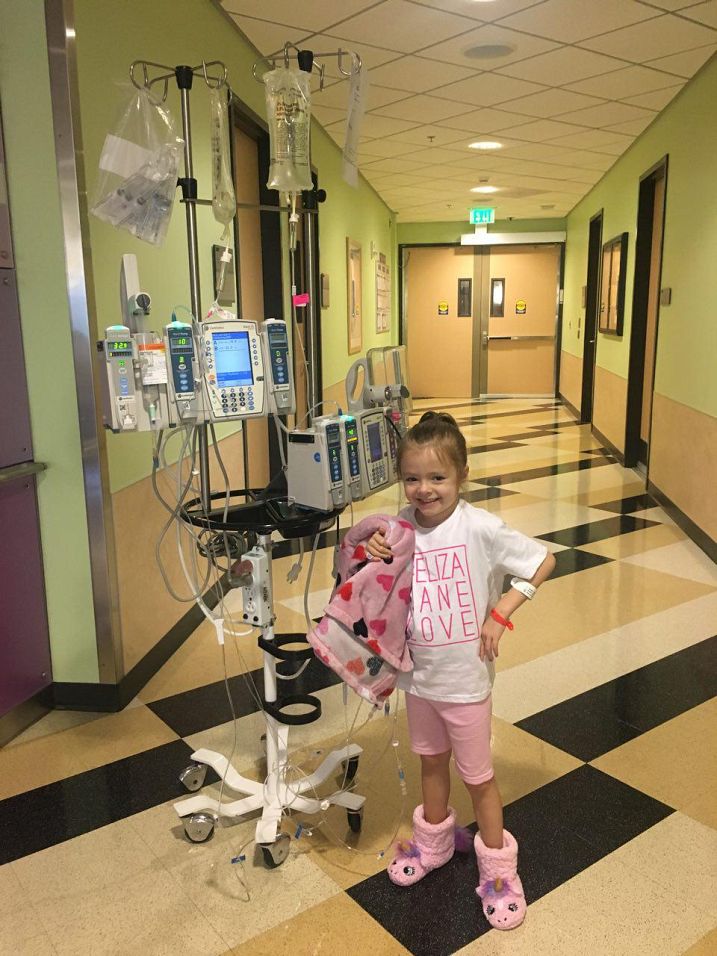 Brandon and Chelsea Bishop did everything in their power to care for their two-year-old daughter, Navy, when she was diagnosed with Stage 4 High-Risk Neuroblastoma. A tumor that had started behind her left eye quickly spread throughout her entire body.
Navy immediately needed the best treatment possible which was exclusively offered by Neuroblastoma Specialists at Children's Hospital Los Angeles. The Bishop family left their home in Henderson, Nevada and arrived to Los Angeles, not knowing how long they would be in town or where they would stay. Upon arriving to CHLA, the Bishop family was given the news there was a room available for them at the Los Angeles Ronald McDonald House.
"I felt relief! I felt like it was a sanctuary among the chaos. A place of refuge. I was so grateful we didn't stress about where we needed to stay when we were first getting everything figured out for our daughter," Chelsea said.
The Bishops initially stayed at the House for a little over a week and come back every three months for various chemotherapies, immunotherapies and radiation. Although Navy is not clear of her tumors, she is continuting treatment, but is still able to partake in her favorite activities between treatments such as going to school, playing soccer and dancing.
"We don't take anything for granted," Chelsea said. "It is all a gift and a blessing to spend more time on this earth with our Navy girl."
The Bishops always appreciate whenever there is a room available for them to stay at during check-ups for Navy, giving the entire family, including Navy's younger sister, Riley, the chance to stay together and benefit from the many programs the House offers, such as the Meals of Love.
"It was so nice to have some days where we were at the hospital all day and come back and not need to think about food," Chelsea said. "I would take pictures of the food and message it to our family members who were not with us to show us how well taken care of we were. We hope to give back with Meals of Love to our local Ronald McDonald House!"