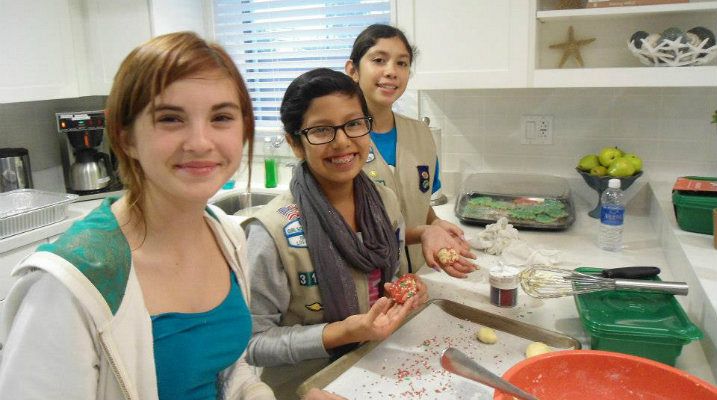 One of our most popular community group opportunities is our meal program called "Feasts from the Heart". This is where you come and cook a meal for families staying at the Long Beach Ronald McDonald House.
In many communities and cultures, it is traditional for friends and neighbors to prepare meals for their loved ones who are caring for a sick family member. It is an act of kindness that translates feelings of concern into a tangible expression of human compassion.
When parents return to the Ronald McDonald House after a long day at the hospital it is nice to have a hot, delicious home-cooked meal prepared by for them.
Be creative with your menu! For example, maybe you want to plan a Luau during the summer using our outside BBQ with music and games. Or how about a Bingo night? If you need more suggestions, please ask.
Have younger children in your group? You may want to consider having the kids make brownies or cupcakes. This is called our "McBakers" program.
Please click here to download our Feasts from the Heart Guidelines.
If you are interested in getting involved or would like to know more, please click on the Get Involved button. You can also download and fill out our Volunteer Interest Form. We look forward to speaking with you!