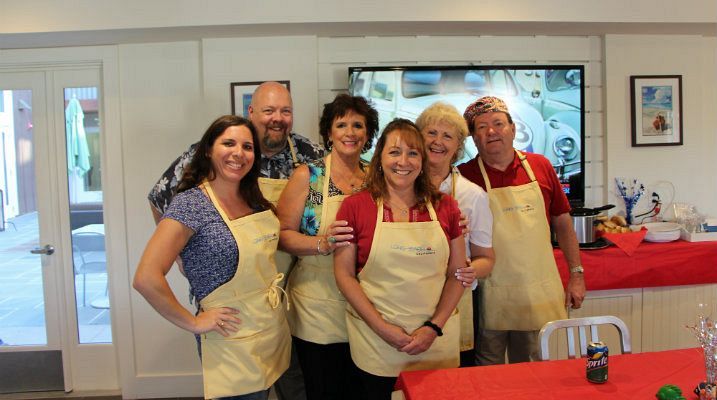 Thank you for your interest in volunteering at the Long Beach Ronald McDonald House— our valued volunteers help us help families stay together! Volunteers are crucial in creating and maintaining a comfortable home-away-from-home for families caring for critically ill children. Throughout the year, we rely on hundreds of volunteers in a variety of capacities, such as one-time group volunteer activities; volunteers who help staff special House events; and our small army of regular volunteers who help support day-to-day House operations and projects. Chances are, you will find a volunteer opportunity that fits your time commitment, availability, abilities, and schedule.
Choose an area of interest below
Individual Volunteers
Help us support the families staying at the Long Beach Ronald McDonald House by giving your time on a regular basis. Individual volunteers help us on a regularly scheduled day with light housekeeping and administrative tasks.
Group Volunteers
We are currently welcoming groups of up to four volunteers to the House to prepare a meal or bake treats for our families.
Corporate Volunteers
Volunteer work provides companies and employees with a personal connection to the good they can accomplish through corporate citizenship. Join us with your team for a day of volunteerism!
Youth Volunteers
By helping the Long Beach Ronald McDonald House, young volunteers can make a difference for the families who depend on us. If you are looking to get involved, need to fulfill school community service hours, or want to volunteer with your club, team or scout troop there are lots of great ways that our younger supporters can get involved and give back.
Contact our Volunteer Coordinator, Kevin Bebe, to learn more about these volunteer opportunities.
Please note: The Long Beach Ronald McDonald House is unable to accommodate court-ordered community service or probation based hours.