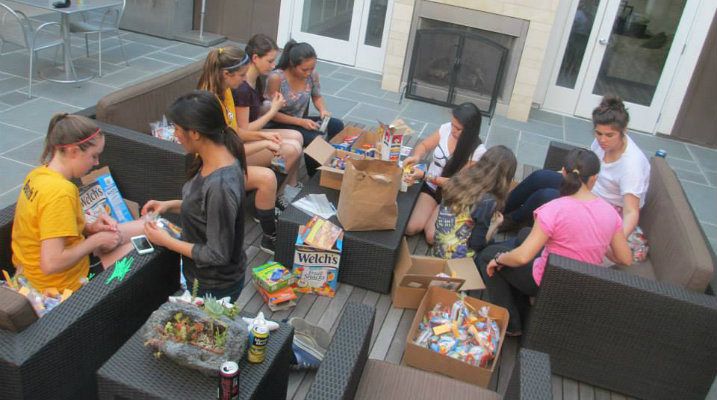 A great way to support the children and families staying at the Long Beach Ronald McDonald House is by donating food.
The Long Beach Ronald McDonald House provides visiting families with a well stocked kitchen. Canned goods and nonperishable food items make great donations, and they make it easy for families to fix meals and snacks without worrying about grocery shopping. Families whose children are hospitalized rarely have time to prepare meals. Our community kitchen is shared by many families and some children are immune-suppressed and cannot consume food that is already opened. For health reasons, we solicit individually wrapped snack and convenience food items for our families.
If you are interested in getting involved or would like to know more, please click on the Get Involved button.
Contact Yolanda Perez-Spiegel, for most up to date or current wish list needs.
Contact Yolanda HERE