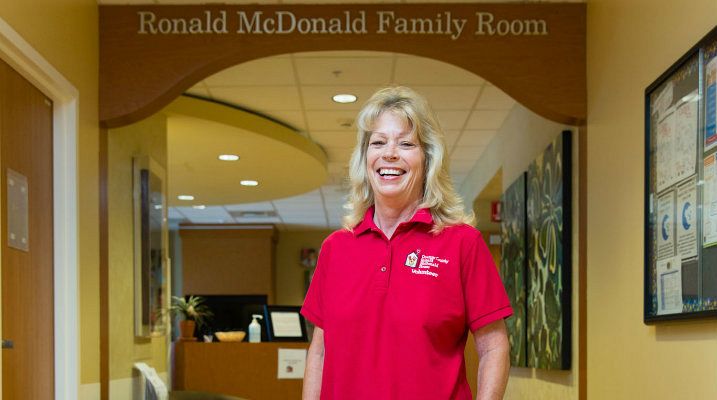 A Ronald McDonald Family Room serves as an "oasis" inside of the hospital for parents with children in the pediatric and neonatal intensive care units at CHOC Children's Hospital in Orange and CHOC Children's at Mission Hospital in Mission Viejo.
We are looking for passionate and dedicated people to volunteer in our Ronald McDonald Family Rooms (RMFRs). There are two RMFR locations, one in CHOC Children's at Mission in Mission Viejo, and another at CHOC Children's in Orange. The RMFR is a special place within the hospital, near the intensive care unit, where families can relax and "get away" while still being close to their child. The role of the RMFR volunteer is to staff the RMFR, uphold all RMFR and hospital policies, and be supportive to the families who use the RMFR. The volunteer's role is crucial in maintaining the friendly, caring atmosphere of the RMFR.
Since the RMFR Volunteers work inside CHOC, you must go through their Volunteer Application Process. This typically takes 45-60 days. All volunteers are asked to volunteer on a weekly basis for a prescheduled 4-hour shift. Due to the delicate nature of the atmosphere of our Family Rooms, a mature volunteer able to handle emotional situations is best suited as a volunteer in our department.
All Volunteers are asked to make a one-year commitment for at least one four hour shift a week.
We are not able to bring on short term volunteers, special events or days of service requests.
For more information on becoming a CHOC Volunteer,
please visit www.CHOC.org/volunteer.
If you feel the Family Room would be a good fit for
you and your schedule
please email Mary Pat Dooley


[email protected]