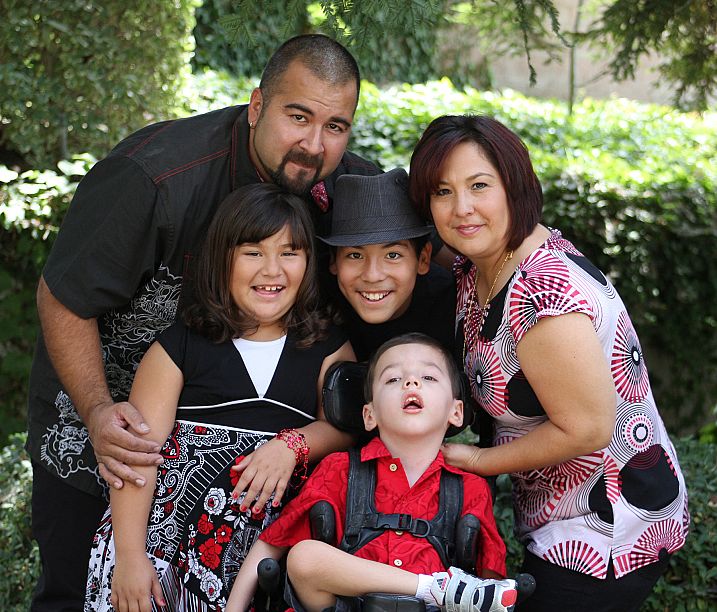 Five years after Melissa and Israel Diaz adopted their son Salvador, he was diagnosed with several serious illnesses including Cerebral Palsy and Lennox–Gastaut syndrome, a difficult-to-treat form of child-onset epilepsy.
Salvador's diagnosis required hospitalization at Loma Linda University Children's Hospital for up to two weeks every four months. While Salvador received care at the hospital, his parents and siblings, Dakota and Zamarah, would stay at the Loma Linda Ronald McDonald House.
Like others in Bakersfield, Los Angeles, Orange, Pasadena, and one on the way in Long Beach, the Loma Linda Ronald McDonald House provides inexpensive, often free, temporary housing for families of seriously ill children receiving treatment at nearby hospitals and medical centers.
"This House has been such a blessing to us," says Melissa. "The care and sense of support we receive from the staff and the other families who are experiencing similar situations is overwhelming."
With each visit, Melissa and Israel felt so much compassion from the Ronald McDonald House staff that they wanted to volunteer to help the cause. Along with members of their church, the Diaz family periodically prepares meals for the families currently staying at the Loma Linda Ronald McDonald House.