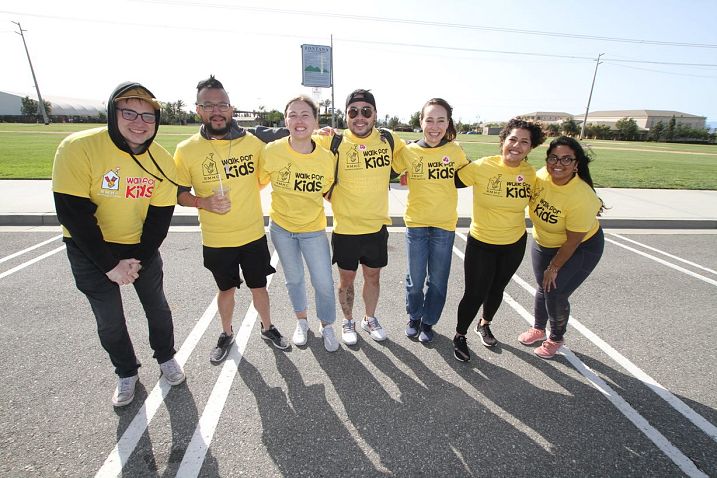 Support the children and families of The Ronald McDonald House, Inland Empire located in Loma Linda, CA by volunteering your time.

Thank you for your interest in becoming involved! The support of volunteers is crucial for maintaining our programs and services.

Out of concern for the health and safety of our guests, staff, and volunteers, we are currently taking measures to restrict the number of outside visitors to our facilities.
If you would like to arrange the delivery of non-perishable food for our pantry, grocery gift cards or individually prepared meals for the families staying with us, please contact us for a list of local options.
If you or your group are interested in receiving information about future volunteer opportunities,
please email Albrena Ceroni, our Volunteer Manager
Get Involved

Thank you for considering The Ronald McDonald House, Inland Empire for your volunteerism and time. We greatly appreciate your interest! We heavily depend on the generous support of community members like you to continue our mission of providing comfort, care, and support to families during their greatest time of need. We look forward to welcoming you to our "home away from home".
Choose an area of interest below:

Individual Volunteers
Help us support the families of The Ronald McDonald House, Inland Empire by giving your time on a regular basis. Individual volunteers help us on a regularly scheduled basis with light housekeeping and administrative tasks. (we do not offer short term or summer only volunteer opportunities).

Group Volunteers
Group volunteers can be as little as 2 people or a group of 12. Bring your coworkers, classmates, or friends together to provide meals, baking treats, special activities or days of service to the families staying at the Ronald McDonald House, Inland Empire.

Corporate Volunteers
Volunteer work provides companies and employees with hands-on perspective on the good they can accomplish through corporate citizenship. Join us with your team for a day of volunteerism!
Please note: All of our facilities are unable to accommodate court-ordered community service or probation based hours.
The Ronald McDonald House, Inland Empire uses VolunteerHub to manage our volunteer needs. This will require that you and your group establish a username and password to register and volunteer.