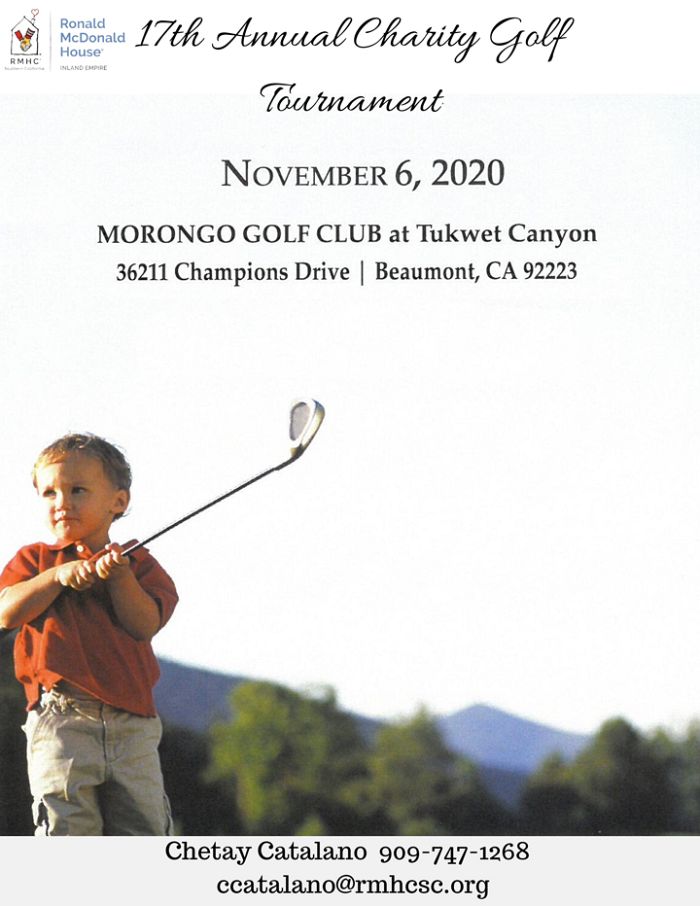 Join us for our 17th Annual Charity Golf Tournament!
This scramble-style tournament is a great way to raise funds for a worthy cause! This Annual Charity Tournament brings in everyone who likes golf and loves a good reason to do so. The Morongo Golf Club at Tukwet Canyon brings a challenge with both courses available. It is surely a great day to assist in our mission of keeping families close.


We will be following all safety precautions and guidelines.
Event Sponsors