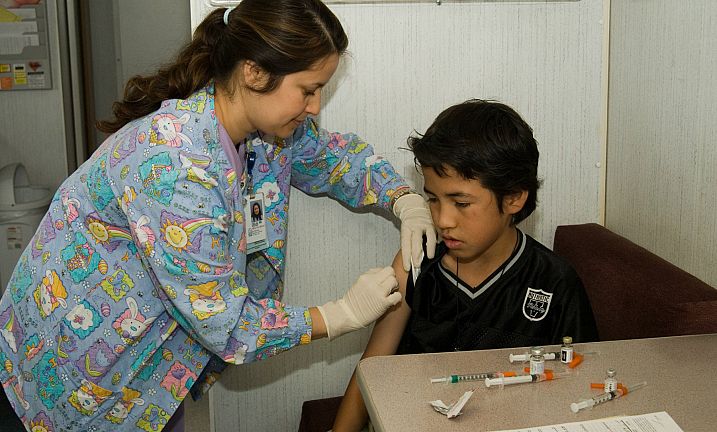 The Community Grants Board awarded $39,960 to St. Francis Medical Center to purchase supplies for their Healthy Community Initiatives' mobile care unit.
St. Francis Medical Center, based in Lynwood, CA, offers healthcare and social services to families throughout Southeast Los Angeles. In this underserved area of Los Angeles County, nearly half of the population lives below the federal poverty level and 30 percent of children lack healthcare coverage.
One benefit provided by St. Francis Medical Center is its Healthy Community Initiatives program that provides immunizations, health screening, and education free of charge to medically and economically disadvantaged children and families.
As a direct result of the Community Grants Board funding, more than 2,600 children were administered state mandated childhood immunizations including Hepatitis B, Measles, Mumps, Rubella, Tetanus and Tuberculosis injections. Additionally, the organization developed nutrition information placemats, designed to help guide families in making healthy food choices.
St. Francis Medical Center and Ronald McDonald House Charities of Southern California share an unwavering commitment to building healthier communities," said Gerald T. Kozai, Pharm.D., President/CEO, St. Francis Medical Center.