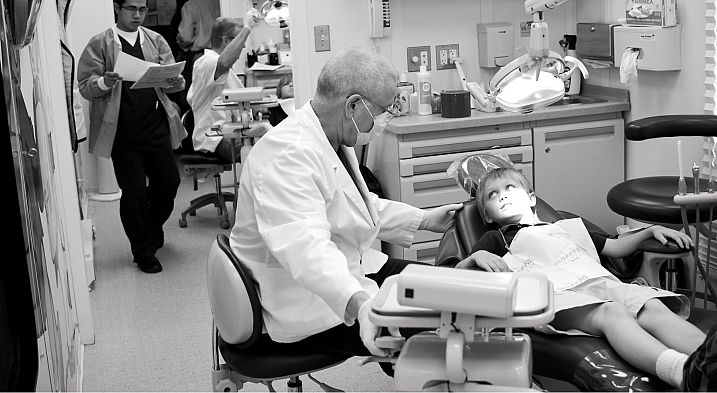 In order to continue providing pre-emptive and restorative dental treatment, the Community Grants Board awarded $54,921 to the non-profit organization to purchase the necessary supplies for children with the greatest need in Riverside County. Due to the direct funding from the grant, approximately 17,000 underprivileged children were screened and 2,000 children were treated from ages 4-11.
Located in Coachella Valley, The Smile Factory of the Tiempo de los Ninos is dedicated to creating healthy smiles for children by providing oral health care through a school-based program. Two mobile dental clinics, which travel to approximately 38 elementary schools annually and reside for two to three weeks at each, allow the organization to screen, educate and offer preventative care and dental treatment from licensed professionals on campus and during school hours.
Approximately 19,000 children were given access to this type of dental care during the 2007-2008 school year and as a result was screened and treated for any potential dental risks. "The goal of this program is to prevent the need for restorative treatment by utilizing oral health education and preventative dental care," said The Smile Factory Executive Director Eve Fromberg.
The Smile Factory of The Tiempo de los Ninos is one of 38 community grant recipients for 2007. Grants are awarded to non-profit organizations that benefit children in the areas of healthcare, education, creative arts, and civic and social interests and are traditionally made to help start new programs, purchase equipment or goods or help in the expansion of services.