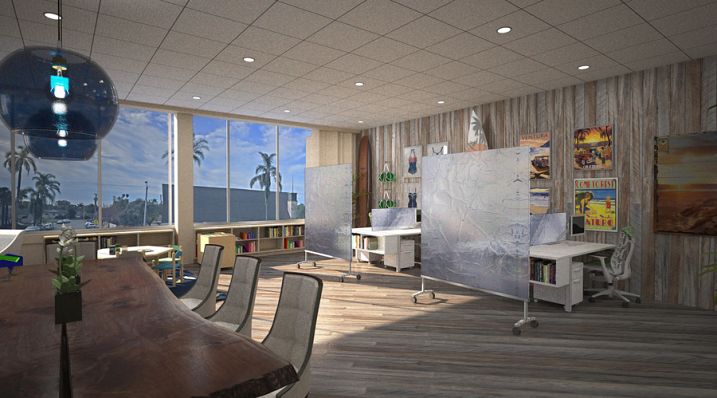 Ronald McDonald Family Rooms provide an oasis of calm inside the hospital. The Ronald McDonald Family Room at Ventura County Medical Center is scheduled to open in Fall 2021.
Our family room at Ventura County Medical Center currently serves pediatrics, pediatrics ICU, and neonatal ICU. If you are visiting a family member in one of these units we offer our services to you free of charge. Our room is located on the 2nd floor just down the hall from these three units. Our volunteer staff can escort you to our room from your patient's bedside. We are partnered with hospital staff, so please inquire with them if you have any questions. Hospital staff knows they can reach us at our extension 5968.
We have free toiletries, snacks, frozen meal options, and beverages. We also have a library with book options for all ages, magazines, games and puzzles for the whole family to enjoy, and coloring and activity books for all ages.
Our second room, the Quiet Room is set to open in early 2023. We have three nap pods in a serene seascape setting. All nap pods have sliding screens as privacy can be hard to find in a hospital setting. This room also contains two private restrooms. RMHC and hospital staff are currently collaborating on how to meet the need for an on-site shower.
We work on a case-by-case basis to meet the specific needs of our families. Please know you can always contact us at 805-652-6000 X 5968 or [email protected]
The Ronald McDonald Family Room will be staffed by friendly volunteers from 9:00 am-5:00 pm daily.
Please note that children under the age of 18 must be supervised by an adult at all times when in the Ronald McDonald Family Room.
All family members with a child undergoing treatment inside the hospital are welcome to visit our future Ronald McDonald Family Room!