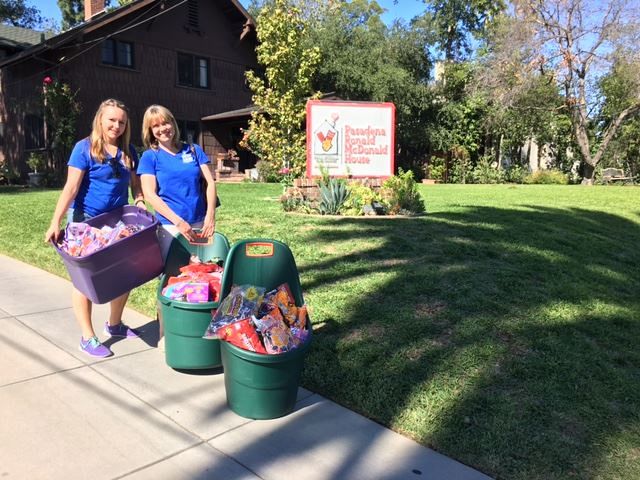 The Pasadena Ronald McDonald House is able to help hundreds of families each year thanks to the generous support of individuals like you!
If you are interested in hosting a fundraiser, would like ideas, have questions, or need more information, please click on the Get Involved button! We look forward to hearing from you.
Dinner & Party Events:
Bar-b-que
Birthday party
Black & white ball
Children's party
Dessert tasting
Gourmet food & wine
Halloween party
Masked ball
Restaurant tasting menu
Seasonal parties
Spaghetti dinner
Themed parties
Holiday bazaar
Block party
Sporting Events:
Bike-a-thon
Bowl-a-thon
Golf tournament
Motorcycle ride
Endurance Events
Swim-a-thon
Tennis tournament
Runs & walks Stroll-a-thons
Sporting events parties (Super Bowl, etc.)
Retail:
Bagel or donut sales
Book sale
Candy sale
Movie night
Pizza sale
Services for sale
Other Ideas:
Art exhibit
Ask retailers for daily percentage of sales Auction
Benefit concert
Bingo
Car wash
Carnival
Chocolate festival
Craft fair
Dance-a-thon
Disco night
Fashion show
Flower arranging
Garden tour
House sale
Ice cream social
Loose change collections
Prize drawing
Raffle
Soup sale
Toy fair
Treasure hunt
Wine tasting
Yard sale
Trunk or Treat
These are just some ideas. Be Creative
For more information please contact, Francisco Gallegos Cabrera, [email protected] or call 626-204-0410.