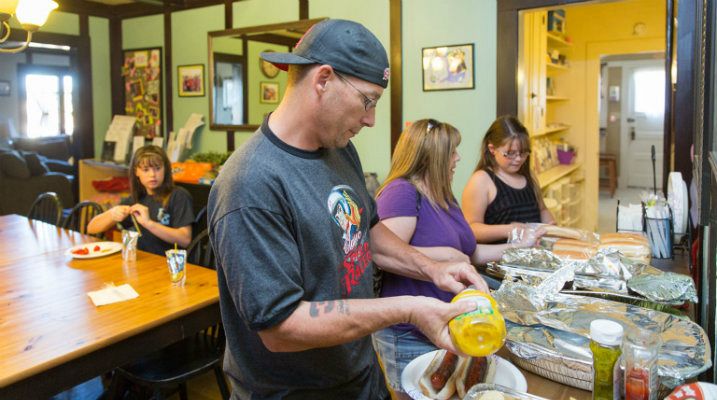 Thank you for your interest in referring a family to the Pasadena Ronald McDonald House. Since our opening in 2004, the Pasadena Ronald McDonald House has worked closely with medical partners to provide housing, comfort, care, and support to families receiving medical treatment in the Pasadena area.
In order to refer a family, they must meet the following criteria:
The patient must be 21 years of age or younger
The patient must be currently receiving active inpatient or outpatient medical treatment
The family must live at least 25 miles from the House
To refer families to the Pasadena Ronald McDonald House please fill out the room request form PDF above and fax to 626-585-1688.
Once we receive the room request, we will call to confirm we received it.
Please Note: A room request does not guarantee a reservation, but we do our very best to accommodate everyone. Same day requests are welcome. The first referral must come from a social worker, care coordinator, nurse or doctor.
We will discuss the following with the family:
We request a payment of a nominal nightly fee of $25. Some families pay a portion of the nightly fee. No eligible family is ever turned away if they are unable to pay.
We request to see their insurance information
We request to see the parent's valid, non-expired photo identification
If you have any questions, please feel free to contact our Operations Director, at 626-204-0401 or via the contact page.
The Pasadena Ronald McDonald House is only a few miles away from your medical facility:
Huntington Hospital – Across the street
Shriners for Children Medical Center – about 0.5 miles away
City of Hope National Medical Center – about 5 miles away
LAC+USC Medical Center – about 8 miles away
UCLA Mattel Children's Hospital – about 28 miles away
And many more...