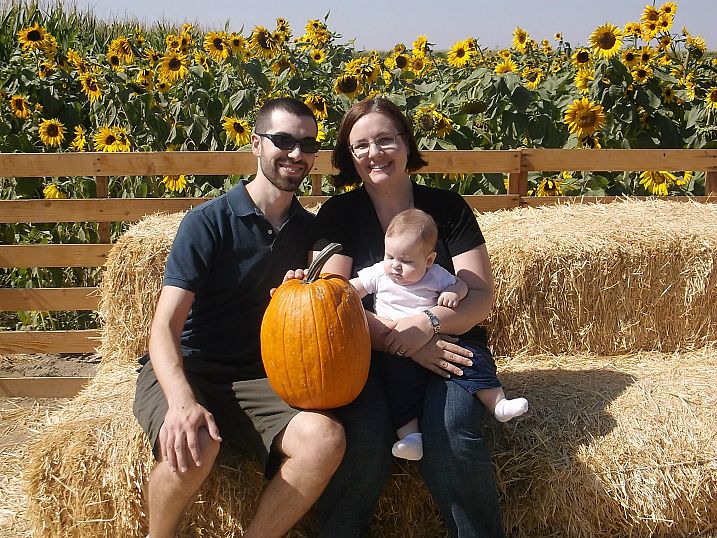 Jill and Donald formed a friendship at the Bakersfield Ronald McDonald House that would last long after they left.
Lucy Anne Donald was born on March 28, 2012 at just 23 weeks gestation. She weighed one pound, one ounce. Doctors at Mercy Southwest Hospital gave her a 20 percent chance of survival. Her parents Jill and David were 100 miles from home and didn't know how they'd remain close to their fragile baby girl. Emotionally and physically drained, they were referred to the Bakersfield Ronald McDonald House. There, they found a kind of comfort and support they didn't know was possible thanks to the other families and staff at the House. During their stay, Jill and David met Autumn and Aaron, whose baby Talen was also in the NICU. It was a relief for them to be able to connect with another couple, and despite difficult circumstances, the two families forged a friendship based on compassion, care and humor.

Sadly, at seven weeks, baby Lucy passed away, but one of the best things that came out of Lucy's short life was this important new friendship. The Bakersfield Ronald McDonald House really did feel like a home-away-from-home, and Jill and David have become better friends with Autumn and Aaron since their stay. When they learned they were expecting a new baby, Autumn and Aaron were among the first they told. Jill and David feel that if not for Lucy's early arrival and the unique experience they shared at the Bakersfield Ronald McDonald House, they never would've forged this important friendship.