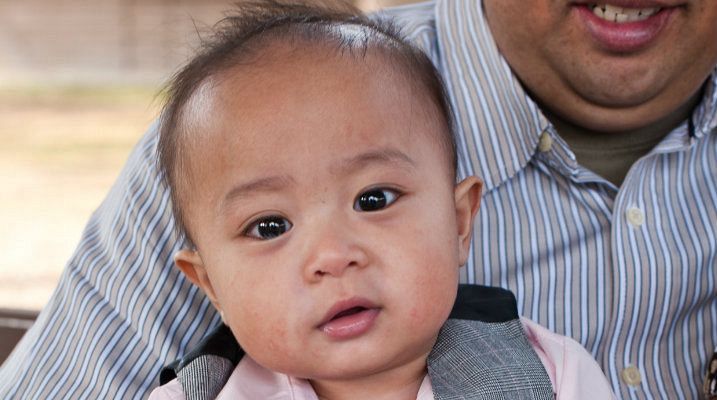 COVID/Program Update (August 2020) At this time, we are accepting referrals for new guests who need a place to stay while their child is receiving treatment at one of our local partner hospitals.
The Bakersfield Ronald McDonald House is committed to providing clean and healthy family-centered spaces for families to rest, recharge, and connect with one another. The health and well-being of our guest families, staff and the communities in which we serve is always our top priority.
In order to protect the safety of current guests and staff, new families wishing to stay in the Bakersfield Ronald McDonald House must receive a negative test result from an approved COVID testing facility. Our staff is able to assist in locating a nearby free testing facility and to answer questions about our current guest policies.
We are continuing to limit the use of communal spaces inside the House. However, our laundry facilities, kitchen access, facial masks, and protective equipment, and additional support are all available to guests during their stay.
We are closely monitoring this situation to ensure the steps we take to address COVID-19 are in the best interest of the families we serve. We will continue to follow the guidance and recommendations of the Centers for Disease Control and Prevention, California Department of Public Health, World Health Organization, and our local partner hospitals we navigate this situation.
If you have any questions, please contact us at:
Phone: (661) 437-4130
Email: [email protected]
Thank you for your interest in referring a family to the Bakersfield Ronald McDonald House. Since our opening, the Bakersfield Ronald McDonald House has worked closely with medical partners to provide housing, comfort, care and support to families receiving medical treatment in the Kern County area.
In order to refer a family, they must meet the following criteria:
The patient must be 21 years of age or younger
The patient must be currently receiving active inpatient or outpatient medical treatment
The family must live at least 25 miles from the House
Please Note: A room request does not guarantee a reservation, but we do our very best to accommodate everyone. Same day requests are welcome. The first referral must come from a social worker, care coordinator, nurse or doctor.
However, since a large percentage of our families are repeat visitors, after the first referral, they are able to self-refer. Once the family self-refers, we will confirm the information with the medical professional who first referred the family.
We will discuss the following with the family:
We request a payment of a nominal nightly fee. Some families pay a portion of the nightly fee. No eligible family is ever turned away if they are unable to pay.
We request to see their insurance information.
We request to see the parent's valid, non-expired photo identification.
If you have any questions, please feel free to contact Scarlett Sabin, House Manager by clicking here.
The Bakersfield Ronald McDonald House is only minutes away from your medical facility:
Bakersfield Memorial Hospital: On campus and only steps away
San Joaquin Community Hospital: Five minutes away