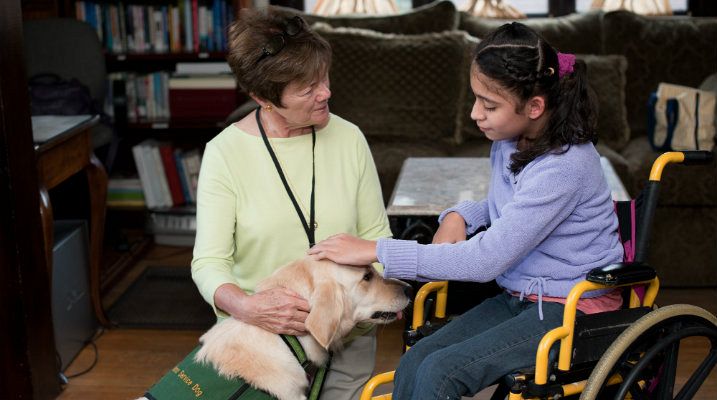 Are you interested in helping the children and families of the Pasadena Ronald McDonald House? Consider becoming a volunteer!
Thank you for considering the Pasadena Ronald McDonald House for your volunteerism and time. We greatly appreciate your interest! We rely heavily on the generous support of community members like you to continue our mission of providing comfort, care, and support to families during their greatest time of need. We look forward to welcoming you to our "home away from home."
Choose an area of interest below:
Individual Volunteers
Help us support the families of the Pasadena Ronald McDonald House by giving your time on a regular basis. Individual volunteers help us on a regularly scheduled basis with light housekeeping, yard work, and administrative tasks.
All individual volunteers must attend a volunteer information session at the Ronald McDonald House. To register and see available dates for the information session please click here:
Group Volunteers
Group volunteers can be as little as 2 people - bring your coworkers, classmates, or friends together to provide meals, baking treats, special activities or days of service to the families staying at the Pasadena Ronald McDonald House.
Corporate Volunteers
Volunteer work provides companies and employees with hands-on perspective on the good they can accomplish through corporate citizenship. Join us with your team for a day of volunteerism!
Student Volunteer Internship Information
We offer an internship program throughout the year and invite any high school senior or college level student to join us for a truly rewarding volunteer experience. We have worked with interns who are studying a variety of subjects including: business, communications and journalism, marketing and special events, nonprofit organization management. High school and college students are encouraged to contact us for school credit.
Meals of Love Program Information
Group Volunteers consist of groups of friends, families, corporations, civic or religious groups and lead an array of activities for the families of the Pasadena Ronald McDonald House. Volunteer groups provide families with an opportunity of respite during a highly stressful time.
Host a Fundraiser
The Pasadena McDonald House is able to help hundreds of families each year thanks to the generous support of individuals like you! If you are interested in hosting a fundraiser, would like ideas, have questions or need more information, please click on the Get Involved button! We look forward to hearing from you.
Donate Your Services Information
Donate Your Services – Do you represent a company and want to donate your services (for example car detailing, carpet cleaning, cleaning, landscaping, etc.)
Please Note: All of our facilities are unable to accommodate court-ordered community service or probation based hours.
We look forward to working with you and discovering the best way to put your talents to use. Please be aware that we do have age requirements for some of our volunteer opportunities.
The Ronald McDonald House, Pasadena uses VolunteerHub to manage our volunteer needs. This will require that you establish a username and password to register as a volunteer.