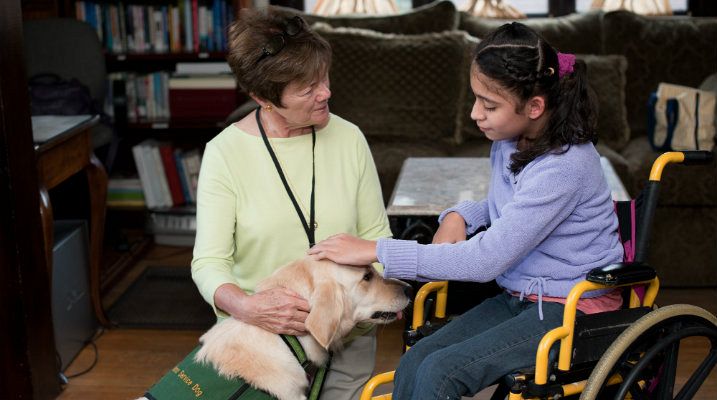 Are you interested in helping the children and families of Ronald McDonald House Pasadena? Consider becoming a volunteer!

Thank you for your interest in volunteering at Ronald McDonald House Pasadena—our valued volunteers provide comfort and support to families caring for a critically ill child. We are excited to welcome volunteers back to our House in-person and have new guidelines in place in order to protect the health and safety of our guest families, staff, and community.

Current Volunteer Opportunities:
Prep a Meal of Love:
Families at Ronald McDonald House Pasadena often stay at the hospital or medical center for long hours every day. Make sure they always have access to a home-cooked meal by prepping individually packaged Meals of Love to stock our fridge and freezer!
Groups of up to six volunteers can prepare Meals of Love in our designated Volunteer Kitchen at the House, following specific guidelines. All volunteers must be over the age 16 and able to show proof of full vaccination for COVID-19.
To schedule your Meal of Love prep, email [email protected].
Help from Home:
In-person volunteer opportunities are currently limited, but your family, service group, or company can help Ronald McDonald House families from the comfort of your own home, school, or office.
Wishlist Drive

Make sure our families have everything they need to feel at home by collecting gift cards or our most needed items. Utilize our Amazon Wishlist to purchase items to be delivered directly to our door. Your group can also collect items off-site and schedule a drop-off by emailing

[email protected]

.
Create Kits

Assembling Kits is a great way to engage your volunteer group off-site. You can prepare Snack, Activity, or Toiletry Kits for families so they can easily grab what they need while they're focusing on the health of their child. Gather the items, pack the kits, write encouraging notes, and deliver them to our house to be available for families!
Send Encouragement Cards

Make and write cards of encouragement and send them to Ronald McDonald House Pasadena to be given to children receiving life-changing medical treatment. This is a great activity for kids to get creative!
Individual Volunteers
Support the families of Ronald McDonald House Pasadena by giving your time on a regularly scheduled basis. Individual volunteers help with light housekeeping, yard work, and administrative tasks.
Location: Ronald McDonald House Pasadena
Commitment: Minimum of 3 months

Minimum Age: 16-17 with parental consent, 18+

All individual volunteers must be fully vaccinated against COVID-19
Email [email protected] to learn more about how you can help.
Corporate Service Day
Volunteer work provides companies and employees with a personal connection to the good they can accomplish through corporate citizenship. Join us with your team for a day of volunteerism!
Please Note: The Pasadena Ronald McDonald House is unable to accommodate court-ordered community service or probation-based hours.