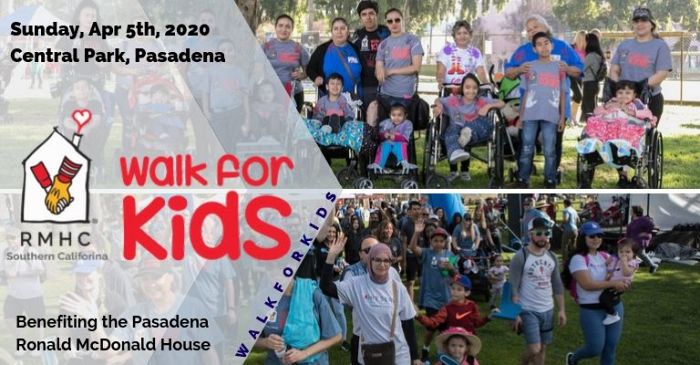 Join us for the 2020 Virtual Walk for Kids
Be the Hero by Making a Gift or Walking in Support of Local Children and Families!
Online on Sunday, April 5th, 2020
The Walk for Kids™ is a fun, family-friendly walk event designed to help raise funds for the services and programs provided by Pasadena Ronald McDonald House and the Ronald McDonald House Charities of Southern California. We need your help to meet our 2020 Pasadena Ronald McDonald House goal of $165,000.00 to help the families staying at our house.
Without your donation, we cannot help families during the toughest times where their child is in the hospital or battling a major childhood illness. 100% of the funds raised stay at the Pasadena Ronald McDonald House to help local families.