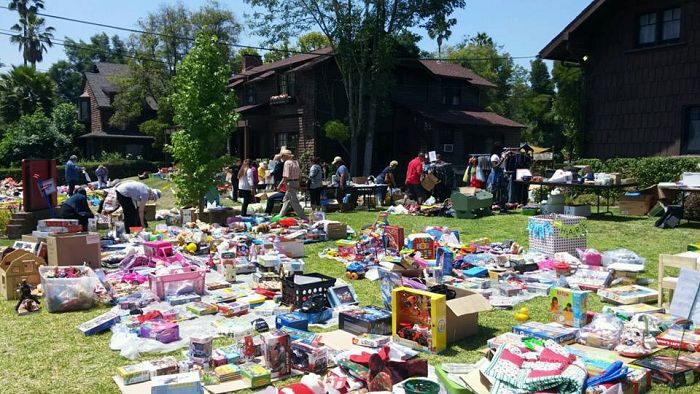 Are you ready to get rid of the things that do not bring your joy?
Our dedicated volunteers and staff are happy to host…
The Pasadena House Yard Sale
You can donate to the Pasadena Ronald McDonald House Yard Sale.
Or you can come to shop on Friday and Saturday, May 24 and 25.
All of the proceeds from the Yard Sale go directly to assisting sick children and their families who stay at the House.
Donations can be dropped off at the House between NOW
and Sunday, May 19th at 5 pm
Accepted Donations
- all items large and small including toys, furniture, electronics,
household items (dishes, silverware, pots and pans and bedding, etc.),
holiday decorations and movies are all welcome!
Please, no large "Box Style Televisions."
Questions? Call 626-204-0410