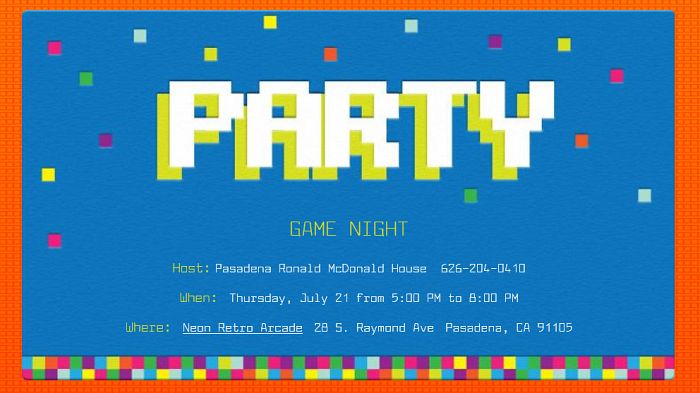 The Pasadena Ronald McDonald House is partnering with Neon Retro Arcade for a totally awesome journey back to the 80s and 90s!!
Neon Retro Arcade features 50+ classic arcade games and pinball machines such as Centipede, Ms. Pac-Man, and The Simpsons. Grab your family and friends and come play at Neon Retro Arcade while supporting a great cause!

$20 donation for free play, soft drinks, and snacks! All Ages!

Help us raise money for a new House Van! Only $5,000 to go!
Only 100 tickets for to this exclusive event!! Get yours today
Tickets

*If you are not able to attend, consider making a donation to reach our goal!

Local Partners:
Neon Retro Arcade
Ice-Cream Lab Pasadena

Pasadena Ronald McDonald House