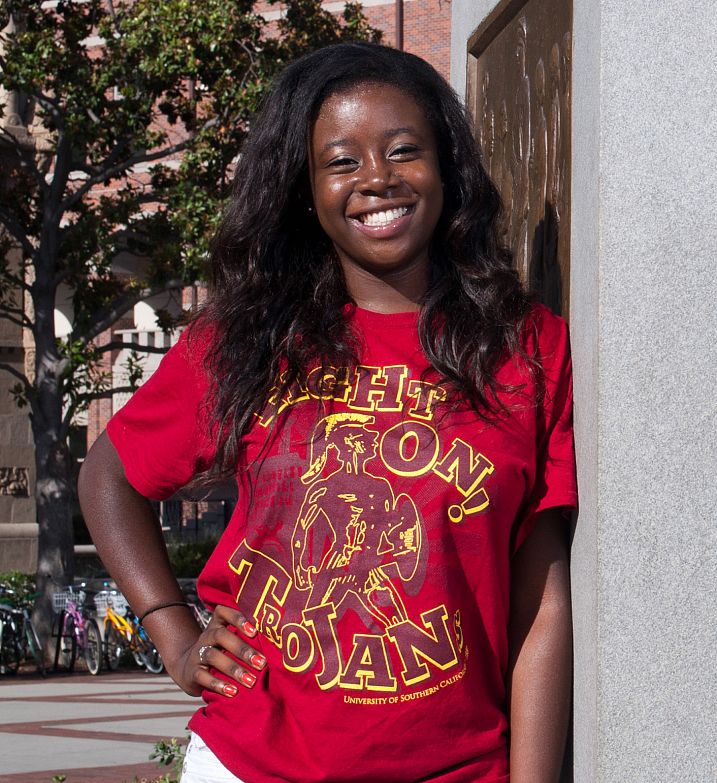 Sharon Bako did not become aware of the importance of helping in her community until she herself needed her community to sustain her.
Originally born in Abuja, Nigeria, her father's cancer diagnosis moved the family to America to seek advanced treatment. In Nigeria, Sharon was used to growing up in a wealthy family, but when she moved to the United States, the new living situation changed all that. Due to the cost of medical bills and her father's inability to work, everything in her world transformed. Not able to rely on the family wealth any longer, Sharon made a conscious decision to dive into her studies and create a better future herself and her family. Education became her main focus and she continually set goals for herself each year to excel and perform at the top of her class. Sharon was a 2012 recipient of the Ronald McDonald House Charities Future Achievers scholarship and is currently a sophomore at USC.
"I am and will be forever grateful to the Ronald McDonald Charities and other organizations that sent aid in the form of food, funds, and encouragement during my father's cancer crisis and my family's economic struggles. I show my gratitude to the community that supported me by reciprocating that support, and in turn helping those around me," said Bako.