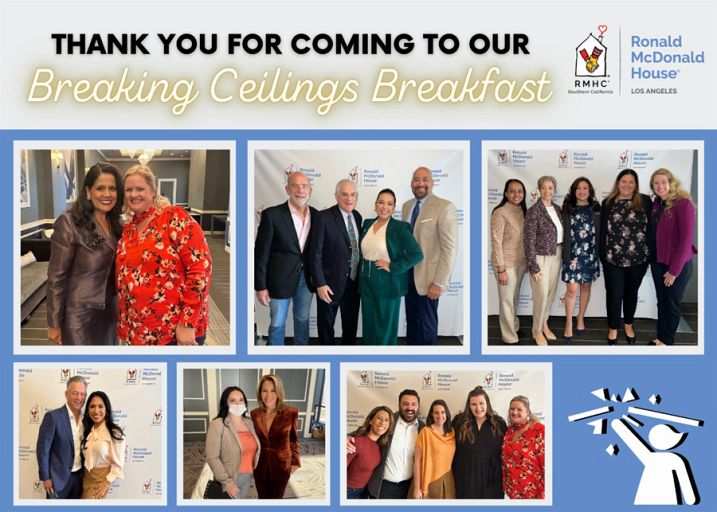 A Thank You just doesn't seem enoough!
To everyone who participated and supported our Breaking Ceilings Breakfast, we are so very grateful.

Special thanks to our Title Sponsor, Alder Law, and our Presenting Sponsor, Spectrum 1 News. We all left with full hearts and inspired minds having heard the stories of our incredible panelists; Fatima Djelmane Rodriguez, Maria Salinas, and Lupita Sanchez Cornejo; and our moderator, Giselle Fernandez.

The funds raised at this event will help us continue our mission of providing comfort, care, and support to children and families here at Los Angeles Ronald McDonald House.

On behalf of our board of directors, house staff, and the hundreds of families we serve each year, we extend our sincere thanks!