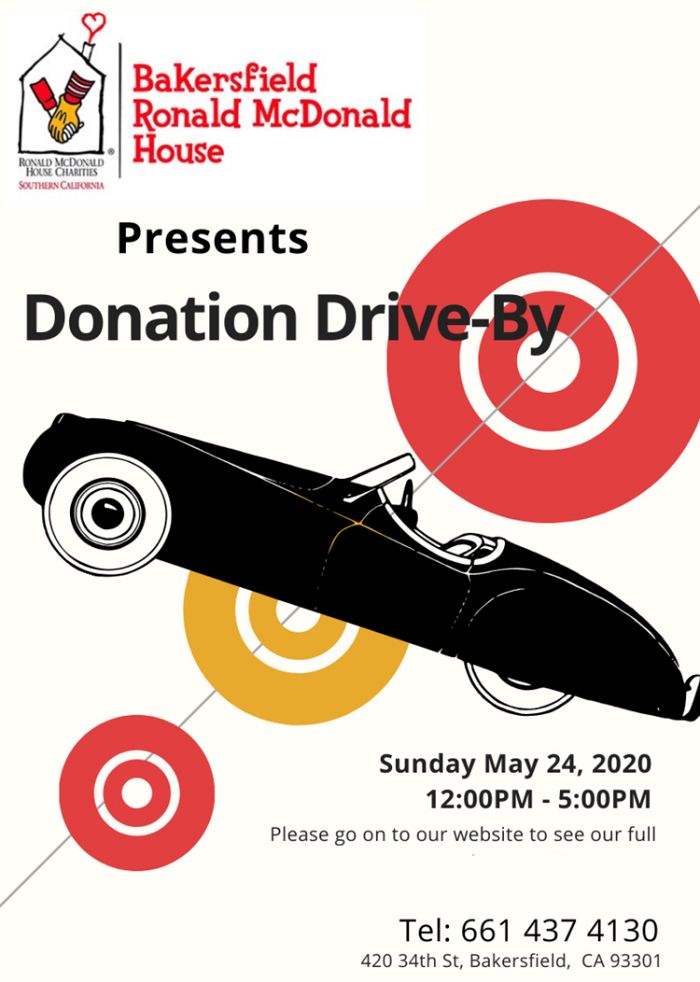 The Bakersfield Ronald McDonald House will be hosting a drive-by donation where supporters will be able to drop off items listed on the website wish list.
The wish list is broken up into nine portions. These portions include house, family room, kitchen, food items, computer room, bathrooms, women and men hygiene supplies, cleaning supplies, and laundry/ storage. The link to our wish list:
The Bakersfield house host families whose children are receiving medical care. the House creates a safe support program for these families and provides them with day to day necessities.

Families can use the Bakersfield house for sleeping, showering, and laundry. Bakersfield Ronald McDonald House emphasizes that staying with them is meant to feel like a home away from home. The Bakersfield Ronald McDonald House vision is a community where children and their families embrace life and healing with a sense of hope, enthusiasm, courage, and joy.