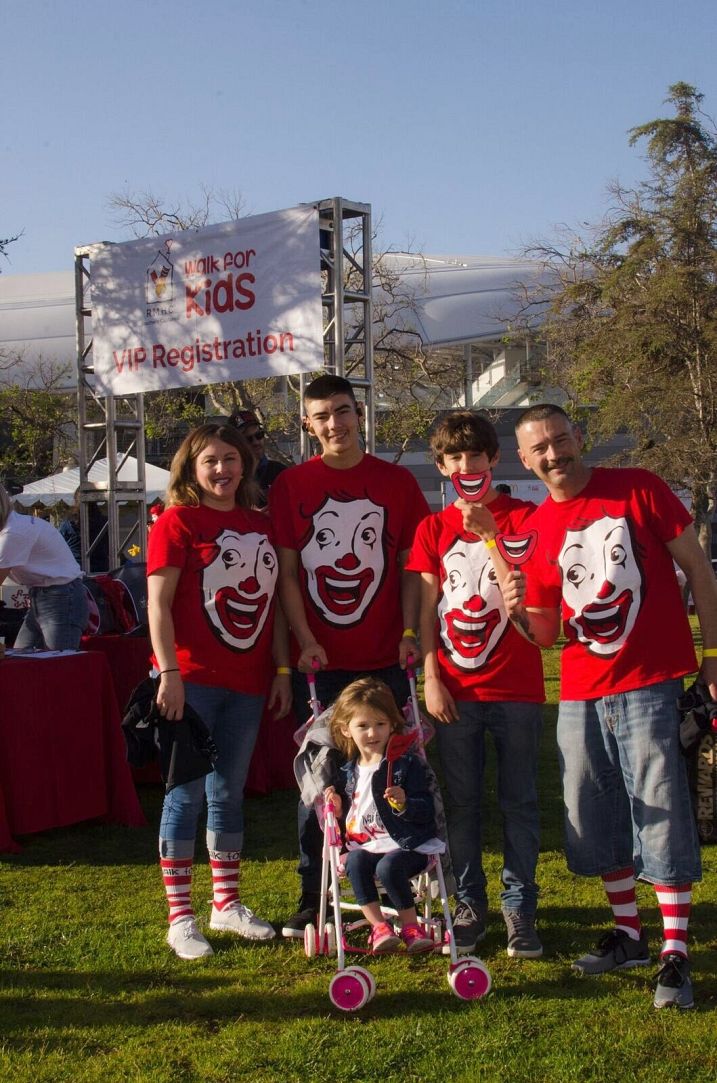 A life-threatening car accident sent ten-year-old Elijah Olivas to the Emergency Room with multiple skull fractures, collar bone fracture, kidney failure, a punctured lung and many more critical injuries as he was ejected from the car.
Parents Jason and Maria made the anxious four and a half hour drive from their home in Santa Maria to meet Elijah at a hospital in Stanford, CA, where Elijah was immediately flown. Elijah's first of many surgeries was an attempt to save his hand, which had been amputated at the scene of the accident. Many more surgeries followed in order to repair his severe injuries.
On the third day of surgery, the Olivas family was given the news there was a room for them at the Los Angeles Ronald McDonald House, since Elijah would be transferred to Children's Hospital Los Angeles for continuous therapy care for four months, of which they were able to stay at the House.
"The Ronald McDonald House came through, allowing us to be by Elijah's side for every step of the way," Jason said.
During this difficult time, Jason was also able to connect with other families at the House who's children were also facing critical illnesses, as they were able to support each other through the worries, trials and tribulations they faced.
"A family's love was absolutely important and crucial in the recovery process for Elijah and all of us," Jason said.
Doctors were able to save Elijah's arm and repair his many critical injuries. Today, the Olivas' frequently visit the House whenever they are in town and give back to the House by joining the annual Walk for Kids, as they walk to celebrate the life of their son, Elijah, and continue to support current and future families of the Los Angeles Ronald McDonald House.