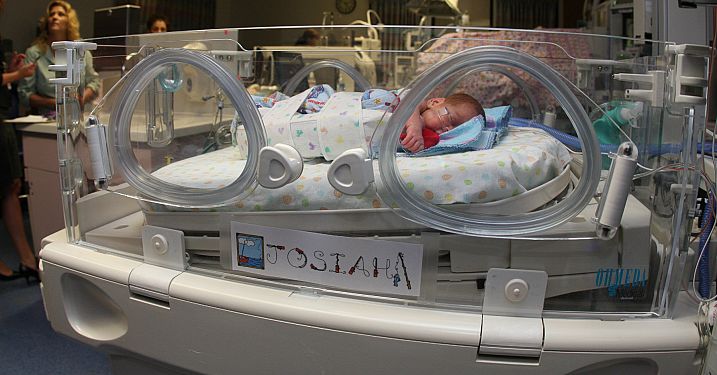 In 2008, the Ronald McDonald House Charities of Southern California's Community Grants Board awarded the Long Beach Memorial Medical Center a $40,000 grant to purchase two GE Medical Giraffe Incubators for the Miller Children's Hospital NICU. The incubator utilizes state-of-the-art technology to provide the caregiver with control of each patient's environmental conditions, creating surroundings that are similar to the mother's womb.
Located on the Long Beach Memorial Medical Center campus, the Miller Children's Hospital Neonatal Intensive Care Unit (NICU) provides life-saving care to critically ill and premature newborns. As one of only 22 hospitals in California to feature a Level III NICU, the State's highest designation, the newly renovated NICU provides around-the-clock care for infants who need immediate surgery or weigh less than two pounds. The facility can accommodate approximately 20 babies and their families, making it the second largest full-service pediatric hospital in California.
Community grants are awarded to non-profit organizations that benefit children in the areas of health care, education, creative arts, and civic and social interests and are traditionally made to help start new programs, purchase equipment or goods or help in the expansion of services.