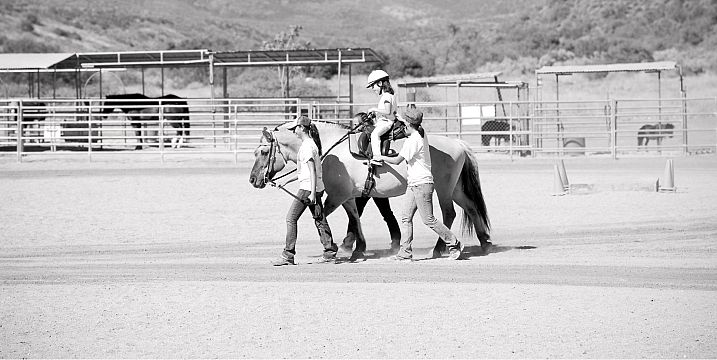 In 2007, The Community Grants Board awarded Carousel Ranch $7,900 to purchase a 13-year-old Fjord horse and provide it with training, tack and shoeing for one year. Named Annabelle, the horse is able to handle larger youth, or if necessary, both an instructor and a student. As a result of this funding, children can continue to improve their physical, cognitive and social skills by riding and taking care of a horse.
Established in 1997, Carousel Ranch, a non-profit organization that provides developmental therapeutic and recreational programs for disabled and disadvantaged children through horseback riding, has been helping its patients dreams become a reality in a unique way.
Utilizing equestrian therapy, which combines vaulting, gymnastics on a moving horse, and therapeutic riding, Carousel Ranch creates individualized programs that allow even severely disabled children to participate and benefit from the exercises. Currently, the organization assists approximately 90 disabled children from northern Los Angeles County between the ages of one to 18 years old.
Paula Otalora, who is eight years old, has been riding at Carousel Ranch for two and a half years. She was diagnosed with cerebral palsy that affects the right side of her body. Recently, Paula has exhibited much benefit from the motion of the horse and has begun riding in a saddle with more freedom to maneuver without the help of an instructor. She enjoys spending time with each of the horses at the ranch and refers to them as her best friends.